By the Beard of Gary Gygax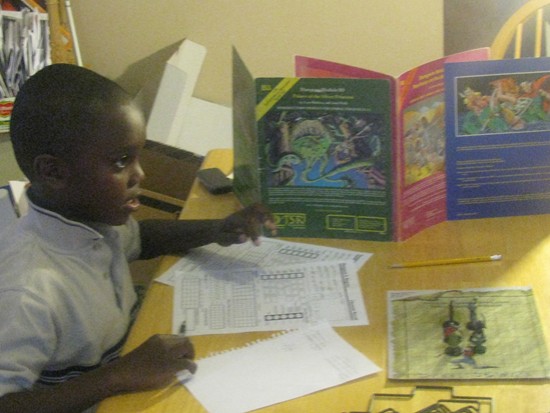 I spent Sunday running Supreme Commander with my boy. Once we figured out the network issues, we had a ball. Obama advises parents to cut off the video games. That's cool. I'd advise parents to play video games with their kids.
It worked great as a parenting tool, too. The boy not only hadn't finished his homework before we started playing, he'd actually lost the assignment. I told him he could forget playing until he found his homework and completed it. 
Then I told him, for good measure, that I was really looking forward to some SC games with him. He wasn't just ruining his fun, he was ruining mine too. I went out to put in my miles. When I got back, the homework was done, his school folders were organized, the clothes were folded and the bedroom was cleaned. 
Resolved: It is good to play video games with your kids.