Bringing Jonathan Haidt, Martin Seligman, Alison Gopnik, Steven Pinker, Philip Zimbardo, and others together between two covers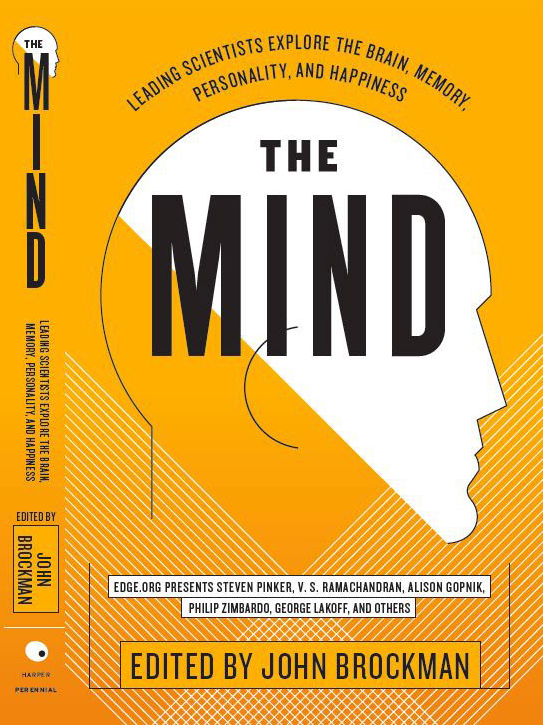 For the past 15 years, literary-agent-turned-crusader-of-human-progress John Brockman has been a remarkable curator of curiosity, long before either "curator" or "curiosity" was a frivolously tossed around buzzword. His Edge.org has become an epicenter of bleeding-edge insight across science, technology and beyond, hosting conversations with some of our era's greatest thinkers (and, once a year, asking them some big questions). Last month marked the release of The Mind, the first volume in The Best of Edge Series, presenting eighteen provocative, landmark pieces -- essays, interviews, transcribed talks -- from the Edge archive. The anthology reads like a who's who of Brain Pickings favorites across psychology, evolutionary biology, social science, technology, and more. And, perhaps equally interestingly, the tome -- most of the materials in which are available for free online -- is an implicit manifesto for the enduring power of books as curatorial capsules of ideas. Brockman writes in the book's introduction:
While there's no doubt about the value of online presentations, the role of books, whether bound and printed or presented electronically, is still an invaluable way to present important ideas. Thus, we are pleased to be able to offer this series of books to the public.
Here's a small sampling of the treasure chest between The Mind's covers:
In "Eudaemonia: The Good Life" (2004), Martin Seligman, father of positive psychology whom you might recall as the author of Flourish and Learned Optimism, one of our 7 essential books on optimism, explores what he calls the "third form of happiness," which lies in:
...knowing what your highest straights are and deploying those in the service of something you believe in is larger than you are. There's no shortcut to that. That's what life is about. There will likely be a pharmacology of pleasure, and there may be a pharmacology of positive emotion generally, but it's unlikely there'll be an interesting pharmacology of flow. And it's impossible that there'll be a pharmacology of meaning.
In "Moral Psychology and the Misunderstanding of Religion" (2007), psychologist Jonathan Haidt (whose The Happiness Hypothesis you might recall as one of our 7 favorite books on happiness) notes:
[I]t might seem obvious to you that contractual societies are good, modern, creative, and free, whereas beehive societies reek of feudalism, fascism, and patriarchy. And, as a secular liberal I agree that contractual societies such as those of Western Europe offer the best hope for living peacefully together in our increasingly diverse modern nations (although it remains to be seen if Europe can solve its current diversity problems). I just want to make one point, however, that should give constructualists pause: surveys have long shown that religious believers in the United States are happier, healthier, longer-lived, and more generous to charity and to each other than are secular people.