Why You Should Love The NFL Preseason
The stories are smaller than during the regular season—but that's why they're fascinating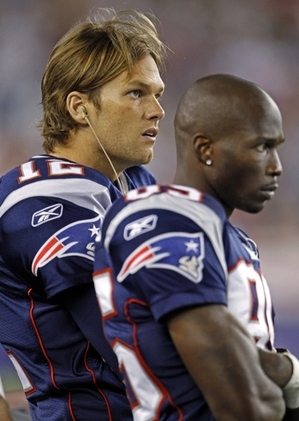 Don't you dare hate on the NFL Preseason. Don't you dare say it doesn't matter. Did you see Pete Carroll jumping around on the sidelines last night when his Seahawks scored twice in the last four minutes to beat the Chargers 24-17? He was thrilled. OK, granted. Pete Carroll celebrates like that after making a sandwich. And, yes, Seahawks left tackle Russell Okung seems bent on emulating Greg Oden's career. So what? The NFL preseason still rules. Yes. I said it. Rules. It's okay to watch—and not in that shame-faced "At least there's some kind of football on" that most fans do. Embrace it.
Everybody loves baseball's Spring Training, after all. A few pitchers and catchers trundle down to the Sun Belt, and every fan in the country waxes rhapsodic over the Rites of Spring. But just a few months later, when NFL Training Camps open, those same fans are often first to join the chorus of griping about the NFL's preseason. Why? What makes MLB's exhibition season a beloved slice of Americana, while pro football's version is so reviled?
Oh, you'll complain that the stars don't play. Bill Belichick, for instance, sat several key players last night in the Patriots' 47-12 thrashing of Jacksonville. Yes, including Tom Brady. Who cares? We already know what Brady can do. The point, and the pleasure for Pats' fans anyway, was in seeing how remarkably Brady-like the New England backups Brian Hoyer and rookie Ryan Mallett looked running the Patriots' complicated offense.
But forget the games. There's so much more to love about preseason.
The schadenfreude of training camp is always a blast. The average Joe derives a real, if shameful, pleasure from seeing otherwise pampered athletes living in cramped, stuffy dorms, and sweating it out during two-a-days.
Holdouts are always an entertaining sideshow, with all the inevitability of Greek drama. The woefully underpaid player, this year its Chris Johnson, Chris Johnson, stays home in his McMansion and conveniently misses most of training camp, alienating his teammates. Despite repeated assurances from the player (and his agent) that he's in great shape, he isn't, because it's impossible to replicate the conditions of an NFL training camp in a gym. Or anywhere. So, after said player finally signs for a large sum, he will promptly suffer an early-season injury because, big shock, he's not in shape and, bigger shock, his teammates don't protect him. This injury, irony of ironies, will prevent him from playing in the very games he threatened to skip. Sophocles would be proud.
The real excitement of preseason, though, comes on August 29. That's the deadline for tender to restricted free agents. And the new CBA should bring some major fireworks; check out this choice passage: "If a player's Qualifying Offer is greater than 110% of the player's prior year's Paragraph 5 Salary (with all other terms of his prior year contract carried forward unchanged), the Club may withdraw the Qualifying Offer on August 29 and retain its exclusive negotiating rights to the player, so long as the Club immediately tenders the player a one-year Player Contract of at least 110% of his prior year's Paragraph 5 Salary."
Wow!!! Football is back, baby!
We kid the NFL, of course. But it's true that the best part of the preseason isn't the games. The dates to watch for are August 30, when clubs must reduce rosters from 90 players to 75 players, and September 3 when the teams must cut to the final 53 players. That's because the real drama of preseason comes at the bottom of the roster—where rookies fight for jobs. For them, that boring, no-star moment in the 4th quarter can make the difference a career in professional football and a job washing cars back home. That's the drama that made HBO's late, lamented, then resurrected reality show Hard Knocks a hit, and they are storylines that any dyed-in-the-polyester pigskin fan should be excited to watch.
Oh sure, you could still say the preseason doesn't count. You could say it doesn't matter that Carolina wide receiver Steve Smith cut his finger, or that Maurice Jones Drew is refusing to apologize for a Tweet he sent January. Or you might not care that rookie quarterback Andy Dalton will start in the Bengals' preseason opener tonight against Detroit. But you can bet that Andy Dalton does.
Image credit: Reuters