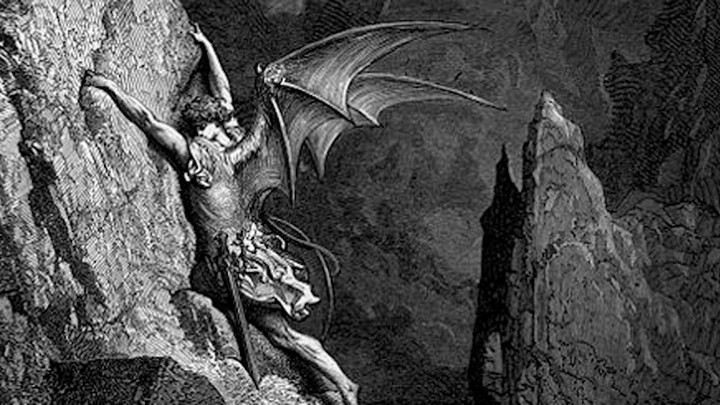 The Atlantic Wire raises the question of whether the Danish filmmaker Lars von Trier is right to regret the possible influence of the violence of Dogville on the Norwegian terrorist Anders Breivik. This issue didn't start with J. D. Salinger's Catcher in the Rye and the assassin Mark Chapman. Modern Satanists have been inspired by the dark majesty of Lucifer in the devout John Milton's Paradise Lost. Goethe's Sorrows of Young Werther sparked a European suicide wave. W.B. Yeats later professed regret at the possibility that his play Cathleen ni Houlihan had inspired the Easter Rising and the tragedies it entailed. Stanley Kubrick's masterpiece Clockwork Orange continues to be cited in copycat crimes. Those stories about kids dying while jumping off buildings like Superman may be urban legends, but James Thurber did lose an eye playing William Tell as a boy. An inadvertent role in tragedy is a risk in writing, composing, or painting.
On the positive side, if films and novels didn't sometimes have bizarre criminal influence, they also couldn't transform people positively. Who would have thought that a copy of Jeffrey Archer's 1970s bestseller Kane and Abel from a prison book cart would inspire a convicted drug dealer, Joe Reddick, to become a writer?
We want to hear what you think about this article. Submit a letter to the editor or write to letters@theatlantic.com.
Edward Tenner
is a historian of technology and culture, and an affiliate of the Center for Arts and Cultural Policy at Princeton's Woodrow Wilson School. He was a founding adviser of Smithsonian's Lemelson Center.