The Hollywood Producer Who Survived Catastrophe
The true story of a horrific accident and the life that followed it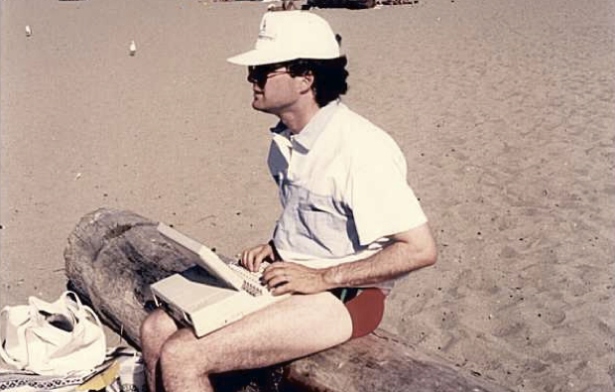 The Atavist
This is a Hollywood story, and it starts simply: A car drives through the streets of Los Angeles. It is March 2, 1994, and behind the wheel sits a man who has found a level of success that eludes the desperate majority here. Simon Lewis is a film producer and, at 35, an accomplished one. His is not a household name, but it is becoming an industry one. He makes light stuff mostly, and brings it in on time.
Lewis's path to Hollywood began with plans to become a lawyer. At 19, he'd emigrated with his parents and siblings from Wimbledon, in London, to Southern California, and headed straight to UC Berkeley to earn a law degree. He'd maneuvered his way into entertainment law, which led to managing talent, which eventually led to producing. Lewis had thick curls and steady, clear blue eyes. He was that special and simple genre of person who does all that he sets out to do.
The Simon Lewis driving down the road on this early California evening does not make complex or particularly profound movies. He makes small and sometimes cheesy movies. In Slipping Into Darkness, from 1988, three snobby college girls fall into a horror-style revenge plot with some biker dudes. In You Can't Hurry Love, from the same year, modern-day dating is skewered: video-dating-service antics, lousy matches, true love at last. The New York Times called it "a very dim comedy." The paper had no words at all for 1989's C.H.U.D. II: Bud the C.H.U.D.
It wasn't Shakespeare, but Lewis was diligent and professional, and people liked him, and he possessed the mysterious Hollywood gene—part drive, part charm, part genius for packaging ideas—that made things happen. Still, it wasn't until a particularly hokey project fell in his lap in the late '80s that he hit it big.
The film seemed destined for instant obscurity: a sarcastic baby whose thoughts the audience can somehow hear. It was one of many films then being shot cheaply in Canada in the hopes of bringing in just enough for a small profit. The actors who agreed to star were hardly A-list. John Travolta was a has-been from the '70s and Kirstie Alley a little-known TV actress. Lewis loved it immediately.
As co-producer he quickly began pushing Look Who's Talking to be far more ambitious than what the studio had in mind. It was as though a line cook from Burger King had shown up in chef's whites and proceeded to set each table with the finest silver. Lewis was sweet and politic, but he could play hardball. At one point, about to fly to Canada to begin filming, he simply refused to take a call from executives, sensing that they might cancel the trip—and maybe the project. He got on his plane and made sure the shoot happened.
The real trouble began when filming was finished and TriStar received the final cut. One must mind-warp back to the late '80s to accept the following truth: The film was too good.
Having planned for a modest release, TriStar suddenly found itself sitting on a potential hit. The studio's first impulse was skepticism. When Lewis and his fellow producers market-tested an early cut, the assembled viewers responded so enthusiastically that TriStar seemed to think they were plants. The studio decided to conduct its own test at an undisclosed location. The scores were even higher.
Following a last-minute scramble, Look Who's Talking was released in October 1989 at 1,200 theaters across the country. It was an instant smash, a record breaker. Afterward, Lewis was never busier. He executive produced an Emmy-winning TV movie called Age-Old Friends and some variety specials starring Howie Mandel. He brought Universal Studios an idea for a don't-mess-with-nature sci-fi/horror film about a biosphere gone awry. Universal liked it and paid Lewis and other writers to develop the script, though ultimately the project foundered. No matter; Lewis had other irons in the fire. He'd been invited to teach film to grad students at USC, and he had a meeting scheduled with a director and producer at Sony Classics regarding a soon-to-be Nick Nolte film.
But that's tomorrow. On this night, March 2, 1994, Lewis has an entirely different sphere of his life to celebrate.
He met Marcy by chance—a shared drive to a ski cabin on a vacation with mutual friends—less than two years earlier. By the time they reached Fresno, there had been no question; in a year, they were married. She was talkative and vivacious to his pale British bookishness. On a trip to Hawaii, she sunned on the sand while Simon scrunched into the narrow shadow of a palm tree, bent over scripts. Someone had once predicted Marcy would marry a left-handed Englishman. Simon was ambidextrous. Close enough, they decided. They adored each other.
And now Marcy is in the passenger's seat. Simon has picked her up from work—at 27 she is marketing director at downtown L.A.'s Music Center—and they are back on the road. The two have been married just five months and are celebrating their first major purchase together: a sleek new Infiniti only two days old. In the way that one splurge begets another, they are treating themselves to dinner at their favorite Italian restaurant. Had Simon paused to tie a shoe before getting in the car, or had Marcy made one more phone call, everything would have ended differently.
IT'S HARD NOW NOT TO SEE THAT MARCH NIGHT UNFOLDING CINEMATICALLY—as Lewis himself, at a pitch meeting or on a set, might have described it. Random events are inserted into a timeline, actions imbued with meaning. A two-day-old car bearing a young couple to dinner assumes all the hope and innocence of youth. A white '78 Chevy van, also bought two days earlier, turns on to a tree-lined residential street, and a horrible plot is set in motion.
Around 7 p.m., Simon and Marcy are heading west on Beverly Boulevard, nearly at the restaurant. Marcy mentions that they are close to her boss's home, which has recently been renovated, and suggests they make a detour to see it. At that moment the white van screams full-speed through a stop sign at McCadden Place. Maybe the driver is thinking he will miraculously thread the five lanes of traffic. Maybe he is too drunk to think.
The van rams Lewis's side of the Infiniti at 75 miles per hour, bulldozing it sideways across the remaining lanes until it hits the curb. There is nowhere to go but up. The car flies and spins through the air until its path is interrupted by a maple tree on the corner of Beverly and McCadden. It slams into the tree several feet up the trunk, then comes to rest in a nearby garden.
A screenwriter couple—colleagues of Lewis's, incredibly—are driving to dinner when they come upon the accident. They park and run over. Lewis's body has been crushed into the collapsed space between the center console, the driver's-side door, and the steering column. Standing just two feet away, his colleagues do not recognize him.
Moving to the passenger side, they see that neither occupant can be removed without dismantling the car. The wife hands flares to a meter maid who'd been in the area and waits for help. An off-duty paramedic has already called 911. No survivors, he reports.
It takes over an hour and two Jaws of Life tools for the rescue team to splay the Infiniti open. The car still bears dealer plates, and with no access to Lewis's wallet, the police scrawl "UNK" on the collision report. The driver of the van is a mystery, too. That fellow sprinting up McCadden was not getting help: He was putting as much distance as possible between himself and the newlyweds whose lives he'd just annihilated.
The extraction team shears the roof and doors off the Infiniti. Marcy's face has no blood on it; she looks like she is sleeping. Simon, for his part, is shattered in every way possible. When at last they get to him, rescuers are shocked to discover he has a pulse. They slice through his seatbelt, cut off his clothes, and ease his broken body into an ambulance.
Inside his smashed skull, his brain has begun to swell. Ruptured blood vessels leak, causing more oxygen to be needed, thereby causing the swelling to increase and, with nowhere for it to go, to destroy more and more brain tissue. The paramedics slip on a bag-valve mask and flow meter that feeds oxygen into his lungs, but pressure within his skull is skyrocketing. As the team speeds him to Cedars-Sinai, two miles away, blood begins to trickle from his ears.
Later, a doctor will suggest that being stuck in the wreckage all that time might have kept him alive. Because rescuers couldn't extract and wrap him in blankets, Lewis's body temperature fell to hypothermic levels. Death went into slow-motion.
BECAUSE WE SAW TOO MANY SOAP OPERAS AS KIDS, or because its contours are improbable, or because we just can't bear to believe such a thing is real, there's something otherworldly about a coma. In reality, of course, comas are simply mundane and awful. Loved ones don't whisper just the right thing at just the right time, causing the patient magically to revive. More often at this level of injury, all that comes is death or a persistent vegetative state. A few hours at level three and doctors assume permanent damage to the brain, should the patient be lucky enough to wake at all. Lewis's parents sat by their comatose son for four weeks.
Then one day in April, Lewis's eyes opened.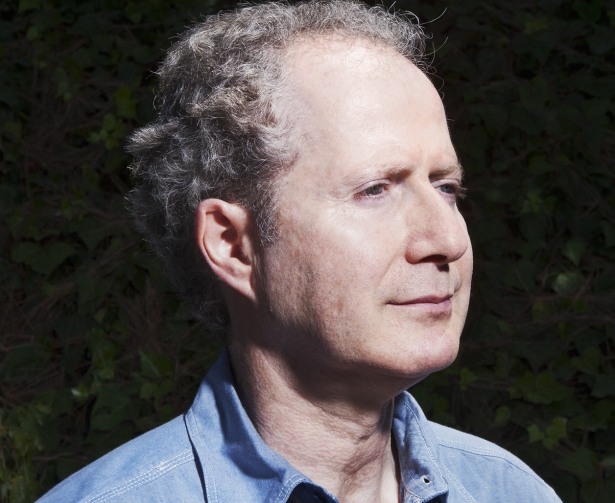 Jonathan Snyder / The Atavist
---
This piece is an excerpt from "Blindsight" by Chris Colin. The full account is available from The Atavist for the Kindle and the iPad/iPhone, via The Atavist website.