Striking Graphics Make Philosophy Visual
What is absolutism? Humanism? Genis Carreras's designs render these philosophical movements—and others—comprehensible.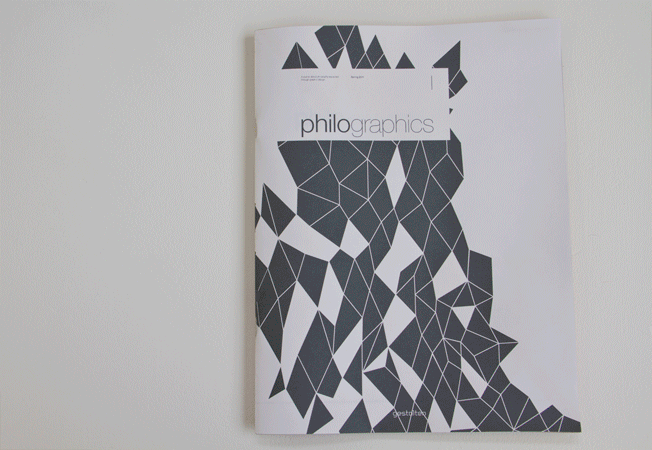 I have a soft spot for minimalist graphic representations of complex concepts. (Previously: famous lives in pictogram flowcharts; famous personalities in vector illustrations; famous songs as typographic reductions; world statistics as minimalist infographics; anticonsumerist aspirations.) And it hardly gets more complex than the entire school of Western philosophy. But that's exactly what designer Genis Carreras explores with remarkable visual eloquence in his Philographics project -- a series of posters each capturing a single philosophical ideology through simple geometric shapes.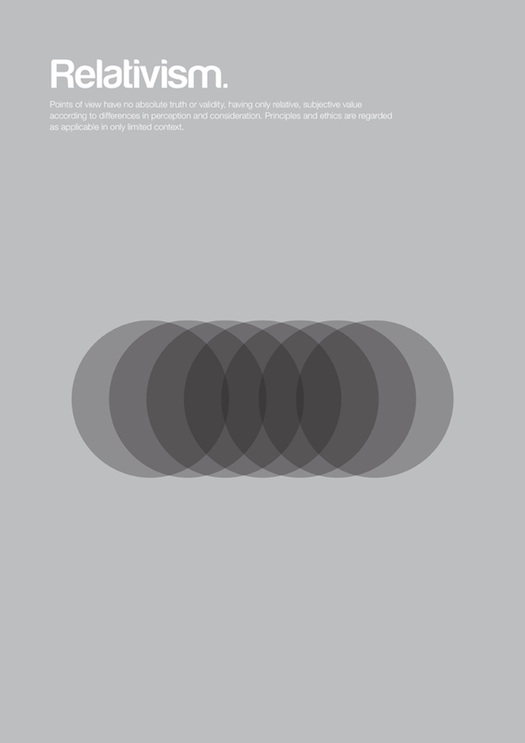 Relativism
Points of view have no absolute truth or validity, having only relative, subjective value according to differences in perception and consideration. Principles and ethics are regarded as applicable in only limited context.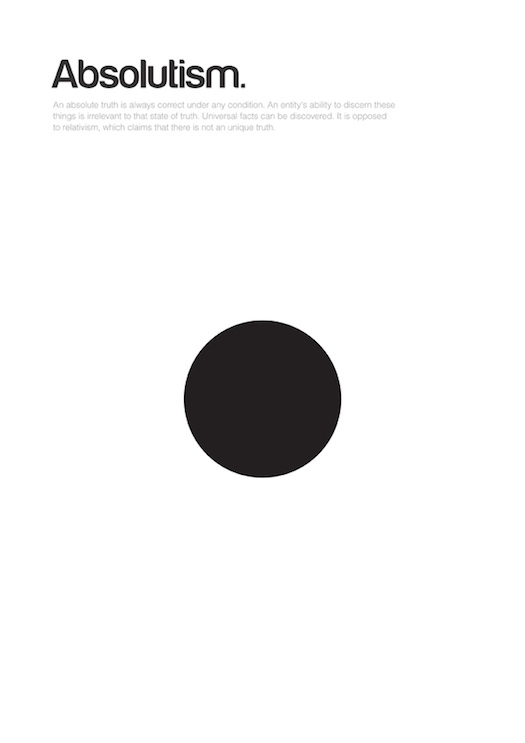 Absolutism
An absolute truth is always correct under any condition. An entity's ability to discern these things is irrelevant to that state of truth. Universal facts can be discovered. It is opposed to relativism, which claims that there is not an unique truth.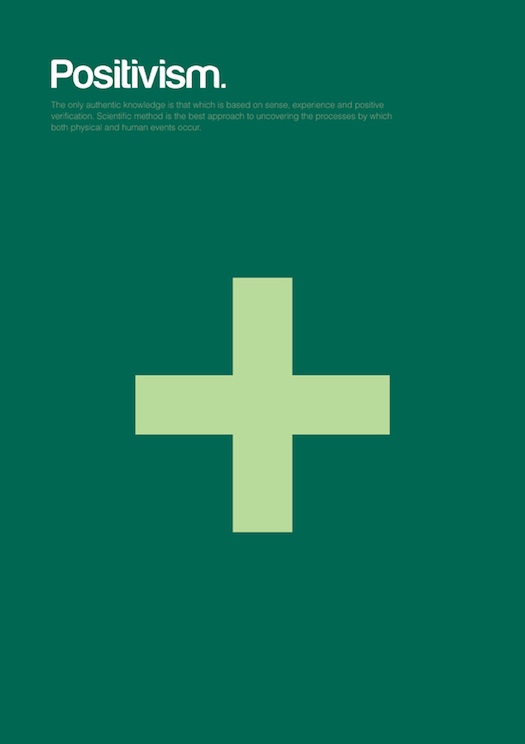 Positivism
The only authentic knowledge is that which is based on sense, experience and positive verification. Scientific method is the best process for uncovering the processes by which both physical and human events occur.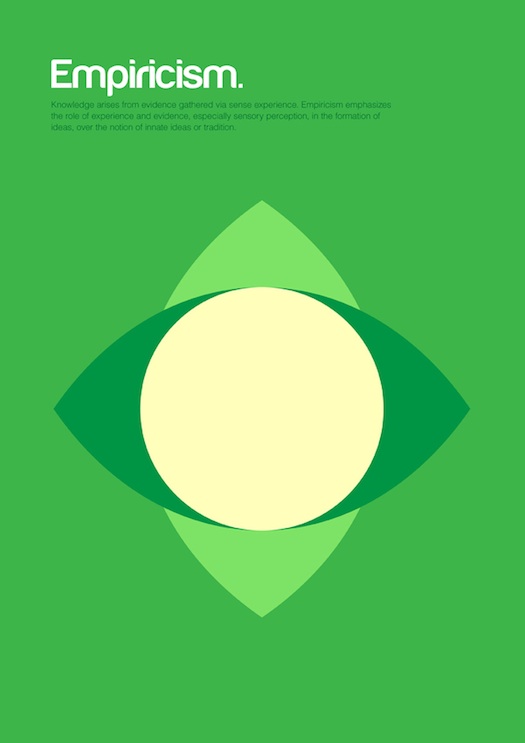 Empiricism
Knowledge arises from evidence gathered via sense experience. Empiricism emphasizes the role of experience and evidence, especially sensory perception, in the formation of ideas, over the notion of innate ideas or tradition.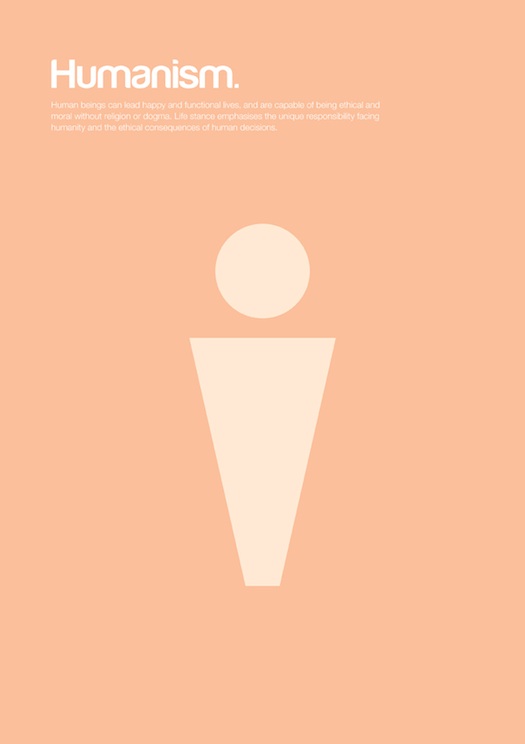 Humanism
Human beings can lead happy and functional lives, and are capable of being ethical and moral without religion or dogma. Life stance emphasized the unique responsibility facing humanity and the ethical consequences of human decisions.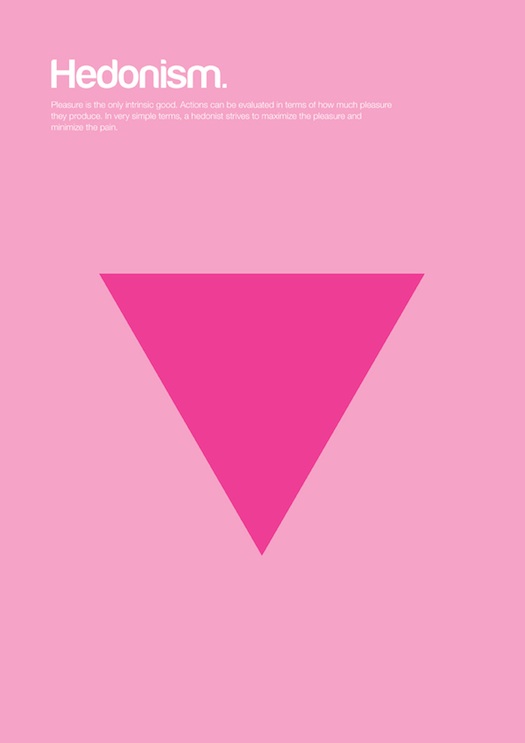 Hedonism
Pleasure is the only intrinsic good. Actions can be evaluated in terms of how much pleasure they produce. In very simple terms, a hedonist strives to maximize the pleasure and minimize the pain.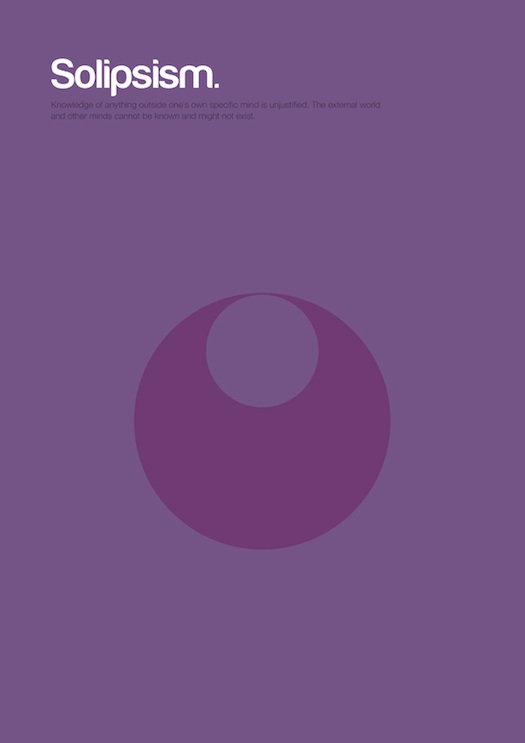 Solipsism
Knowledge of anything outside one's own specific mind is unjustified. The external world and other minds cannot be known and might not exist.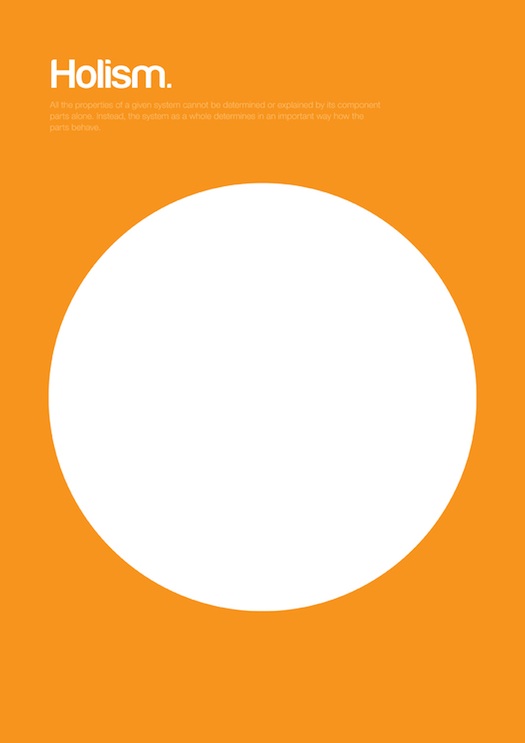 Holism
The properties of a given system cannot be determined or explained by its parts alone. Instead, the system as a whole determines in an important way how the parts behave.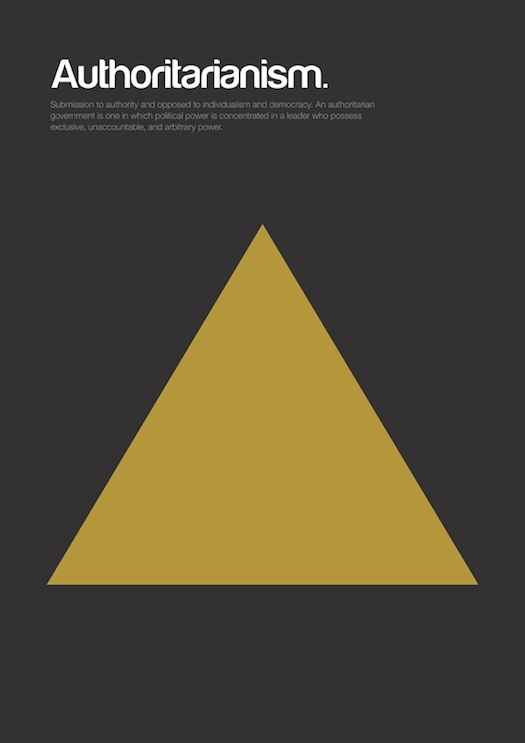 Authoritarianism
Submission to authority and opposed to individualism and democracy. An authoritarian government is one in which political power is concentrated in a leader who possesses exclusive, unaccountable, and arbitrary power.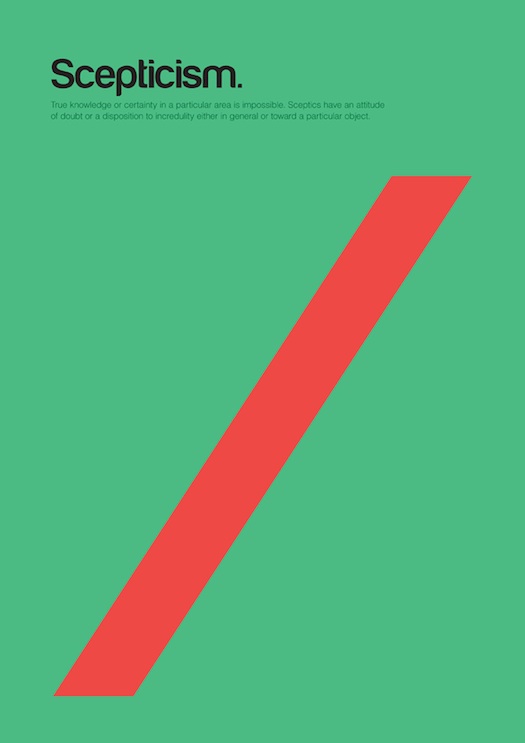 Scepticism
True knowledge or certainty in a particular area is impossible. Sceptics have an attitude of doubt or a disposition of incredulity either in general or toward a particular object.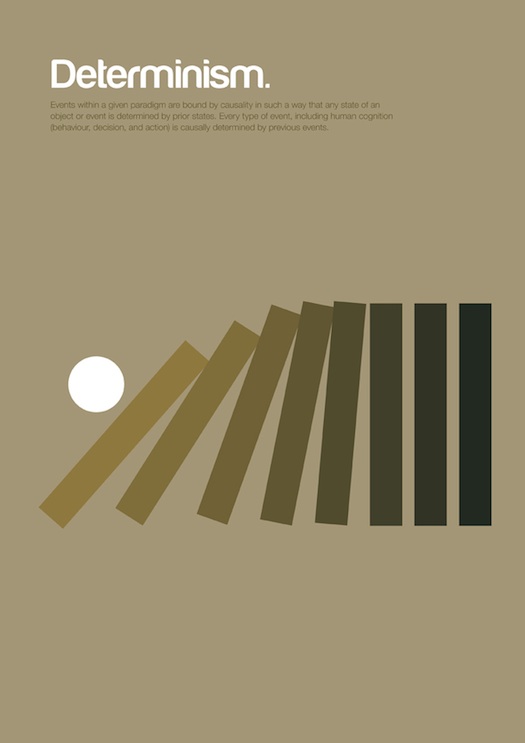 Determinism
Events within a given paradigm are bound by causality in such a way that any state of an object or event is determined by prior states. Every type of event, including human cognition (behavior, decision, and action) is causally determined by previous events.
See the full series here, though sadly not at a scale that makes the copy legible.
---
This post also appears on Brain Pickings.
Images: PSFK