Quote of the Day: Coldplay on the Haters, Circa 2006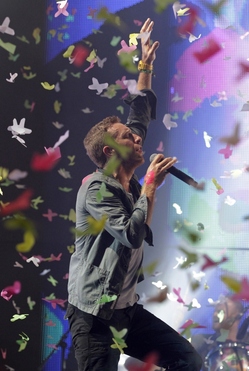 In a lengthy new
Q&A with Billboard
, Coldplay singer Chris Martin says the negativity directed at his band did bother him—for a while:
Was the process of recording this record different from previous albums?

Only in that we've tried not to be scared. We accept now that anything we do will invite a certain degree of negativity, so instead of letting that constrain us, this time out, it's 'well, f*ck it. We'll just go for it.'

Negativity from whom?

Our career has happened at the same time as the rise of the Internet and everyone having an opinion. The shock of that wore off in about 2006, because at first it was like "what the hell is this? Thousands of people who hate you." But then you forget about the people who really like what you do.
Incidentally, 2006 was the year after this scene hit big in movie theaters (relevant portion around 1:30):
Image credit: Reuters