From Miles Davis to Stephen Hawking, these portraits force us to consider how to depict fame when anyone can just take a photo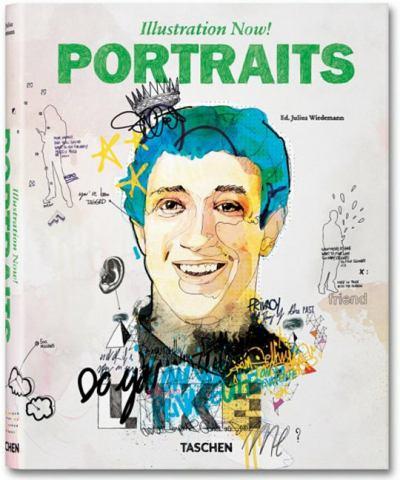 Hardly does the responsibility of art get more intricate than in portraiture, with its expectation of capturing a person's entire character and history with a few strokes of the proverbial brush. Today, we turn to Illustration Now! Portraits -- a stunning new showcase of illustrated portraits by over 80 of the world's most exciting artists, culled from Taschen's previously published Illustration Now! volumes, in addition to exclusive and unpublished work. The lavish 400-page tome spans a remarkable range of media, from ink and watercolor to collage to digital illustration, and covers a wide spectrum of styles, from the minimalist to the hyperrealistic to the grotesque and beyond.
What makes the project particularly interesting is that it's essentially a visual meditation on the changing role of portraiture in an age where the barrier of entry for photography is at an all-time low and photographic portraits are technically accessible to just about anyone, making yesteryear's gold standard of photographic accuracy no longer the metric for what makes a good portrait. Instead, a new creative meritocracy has emerged, pushing artists to differentiate themselves through unique styles, techniques, and points of view in how they capture their subjects.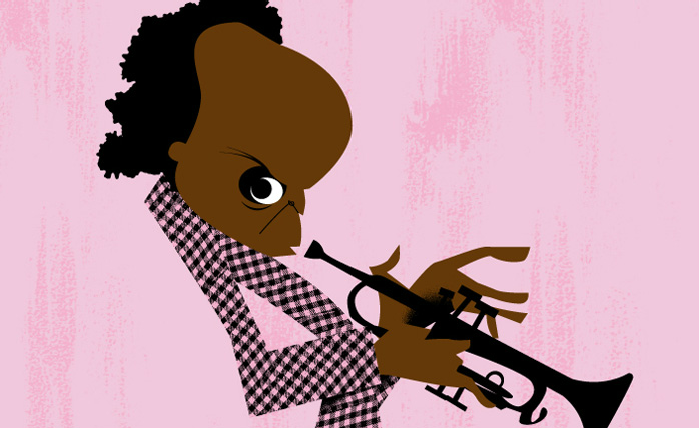 Miles Davis by Jorge Arevalo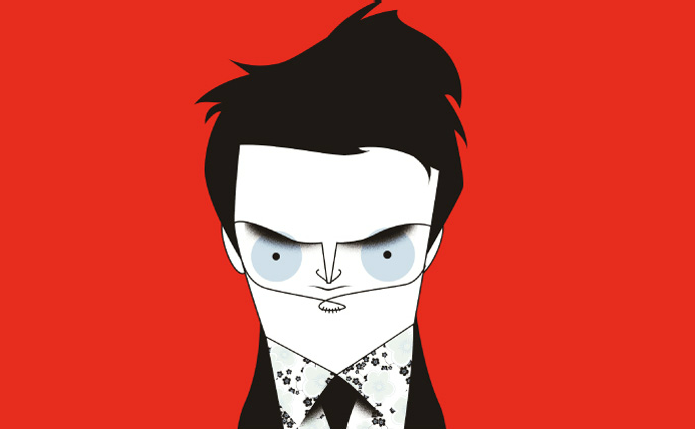 Elijah Wood by Jorge Arevalo
Amy Winehouse by Jorje Arevalo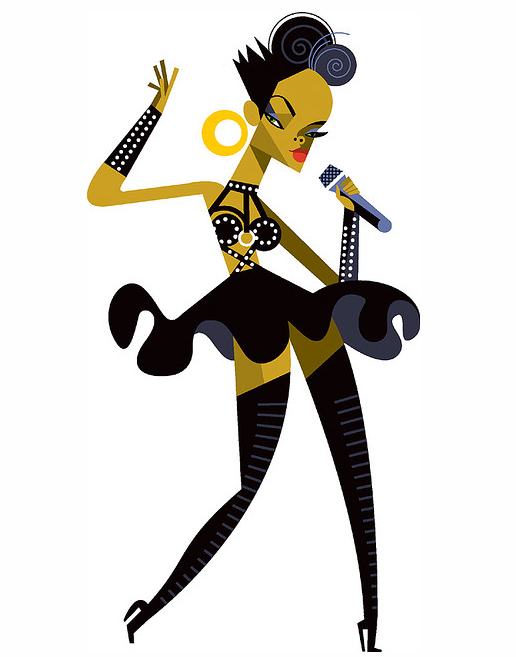 Rihanna by Pablo Lobato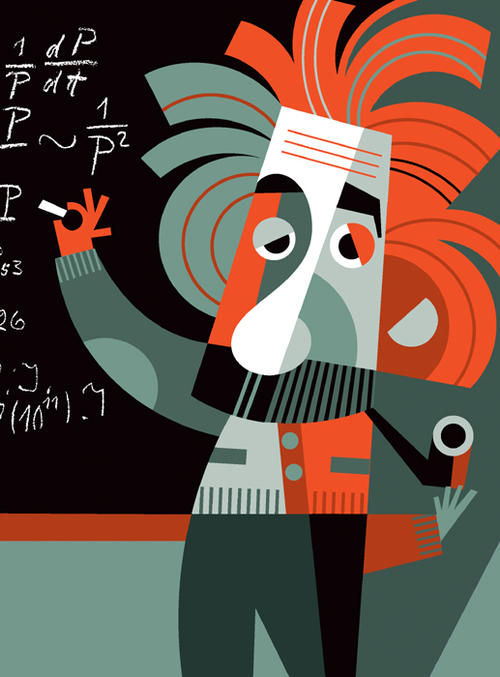 Albert Einstein by Pablo Lobato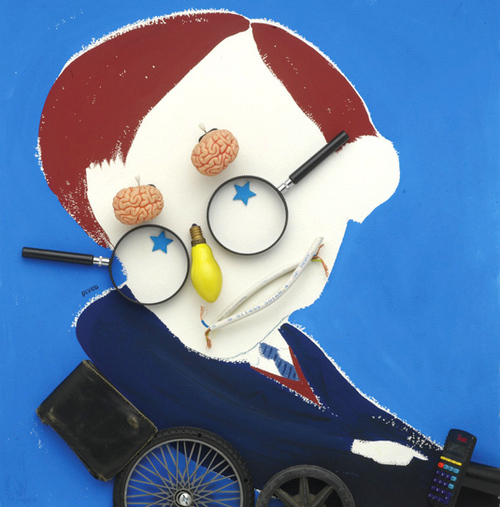 Stephen Hawking by Havoch Piven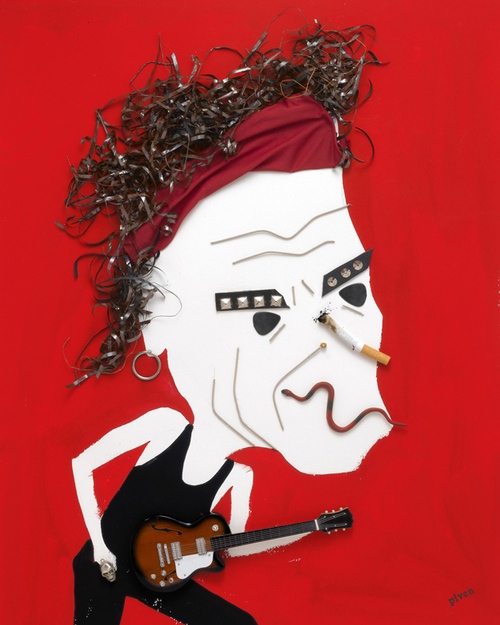 Keith Richards by Havoch Piven
Borat by Havoch Piven
Precious by Tavis Coburn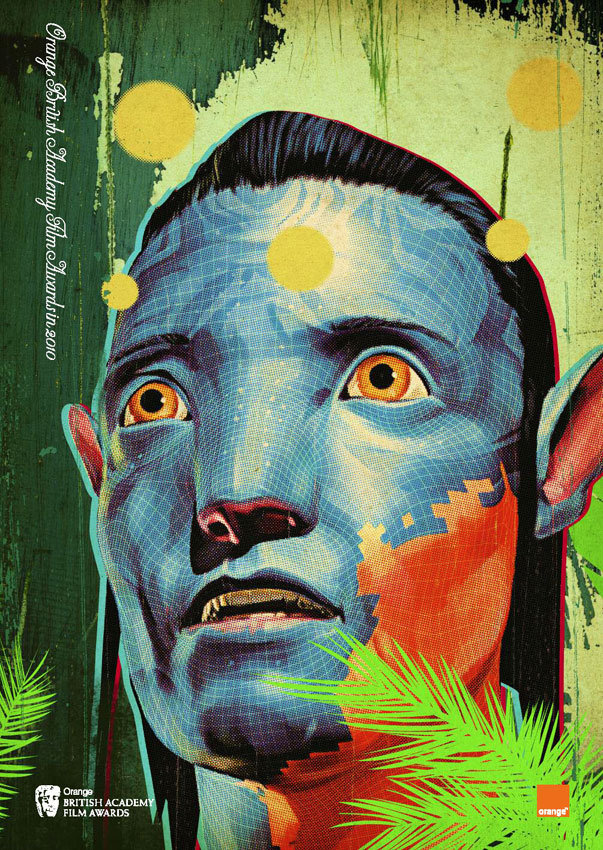 Avatar by Tavis Coburn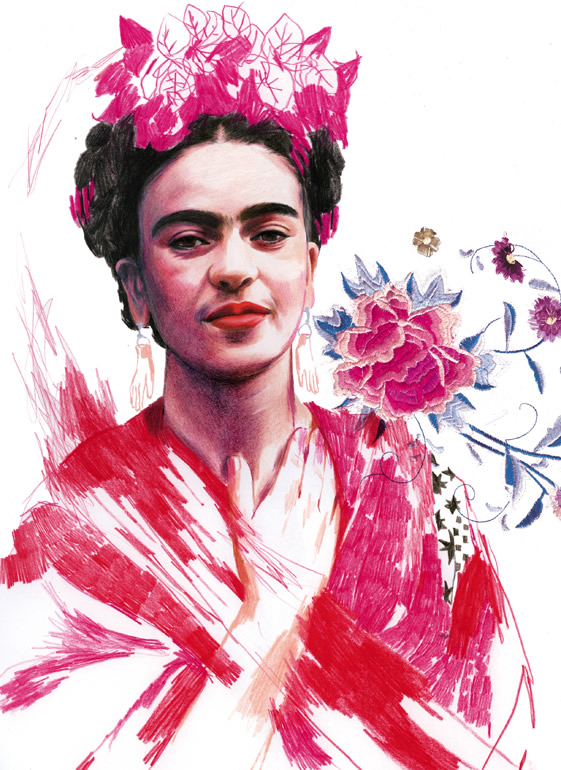 Frida Kahlo by Montse Bernal
The anthology is also a study in the evolution of our culture's narrative on faces and ideals. As editor Julius Wiedemann points out,