Herman Melville's Mediocre Civil War Poetry
The author, who would have been 192 today, is best known as a novelist and short-story writer. But he also wrote verse.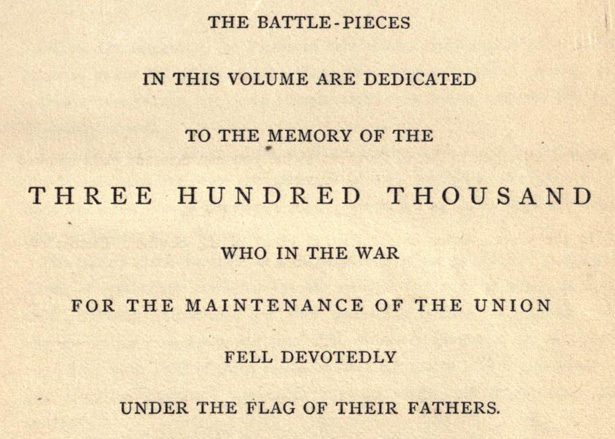 Herman Melville would have turned 192 today. Though he's is best known today for Moby-Dick and its indelible opening line, and "Bartleby the Scrivener" and its indelible refrain, Melville wasn't just a novelist and short-story writer: He also wrote poetry.
An Atlantic review of his 1866 collection of Civil War-inspired verse, however, reveals why Melville's poetry has been mostly forgotten in the years since his death. William Dean Howells, an editor at the magazine, criticized Melville for seeming distant from his subject in Battle-Pieces and Aspects of the War:
Mr. Melville's skill is so great that we fear he has not often felt the things of which he writes, since with all his skill he fails to move us. In some respects we find his poems admirable. He treats events as realistically as one can to whom they seem to have presented themselves as dreams; but at last they remain vagaries, and are none the more substantial because they have a modern speech and motion. We believe ghosts are not a whit more tangible now that they submit to be photographed in the sack-coats and hoop-skirts of this life, than before they left off winding-sheets, and disappeared if you spoke to them.
Read the full story here.