What Amy Winehouse Left Behind
The singer's reputation shouldn't eclipse her musical achievements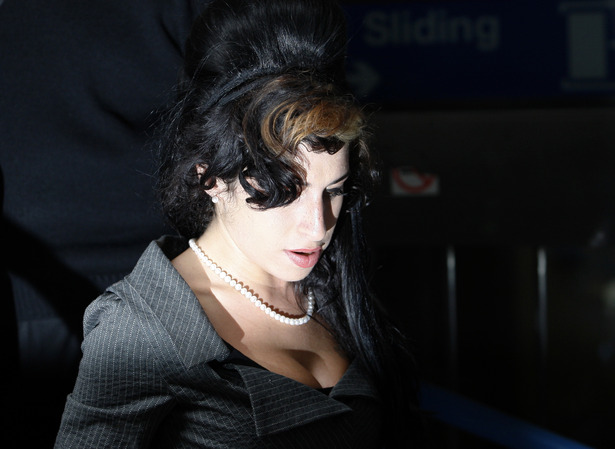 Reuters
The sad truth is that people have been expecting Amy Winehouse's death for a while now. In 2008, whenwillamywinehousedie.com made its rounds in the viral news circuits. The underlying premise: Winehouse was, as the New York Times labeled her when breaking the news of her demise from an apparent drug overdose Saturday, a "British Soul Singer With a Destructive Image."
Image is important in pop music, and so hoping that Winehouse's reputation for chaos in life will fade after her death is both unhelpful and pointless. But there's something to be said for focusing on her work. Simply put, Winehouse was the rare pop artist who made a difference in the culture—a difference that we feel today.
When Winehouse came to the public's attention in 2006 and 2007, the prevailing wisdom was that we were all encountering something new, something that mattered. A spindly singer bringing smokey soul to the Top 40 airwaves: When was the last time that happened? Moreover, when was the last time that happened with a singer who had a point of view? Winehouse's lyrics portrayed a damaged, world-weary mindset; preternaturally ready to be mythologized, but also devastatingly true to life.
To remember 2007 is to remember the nearly unprecedented clamor about Winehouse. For example: She managed to start a catfight between SPIN and Rolling Stone over who would get her for the cover (the answer: both). She united critics from opposite ends of the cultural spectrum; she stood as an example of how pure song—catchy, new-sounding, compelling song—could lead to charts success.
The remains from that period include a stellar album, Back to Black, and an influential legacy. Winehouse's songs represented a sea change. We can credit this year's enduring No. 1 hit, Adele's "Rolling in the Deep," to the space opened up by Winehouse's sound. Ditto the international success of a female pop-soul singer like Duffy (whose "Mercy" was widely pegged as a straight rip of Winehouse's "Rehab"). We also have Winehouse to thank for the critical and commercial viability of straight-up nu-soul acts like Sharon Jones & The Dap Kings, and the continuing career of Mark Ronson. But none of those who have followed have shared Winehouse's cohesive, and ultimately tragic, vision.