The World Cup's Own Goal: Why Soccer May Never Catch On In America
Whose idea was it to have the outcome of the soccer championship determined by penalty kicks in the case of a tie?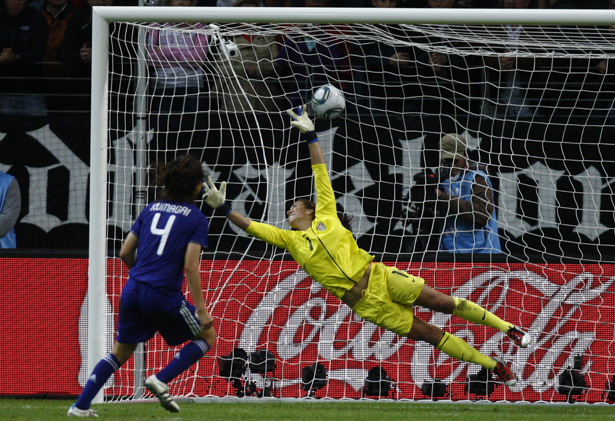 Reuters
Say what you will (and what I will) about—and against—baseball, but it doesn't decide its championships with a home run derby, the equivalent of what soccer does. I can't think of anything that is more detrimental to the ongoing—and so far unsuccessful—campaign to get most American sports fans to take soccer seriously than having its quadrennial world championships—i.e. what fans wait for, and players work for, over a four year period—determined by penalty kicks in case of a tie. An own goal for sure.