The Upside of the Publishing Crisis
The demise of print has actually increased the study of antique volumes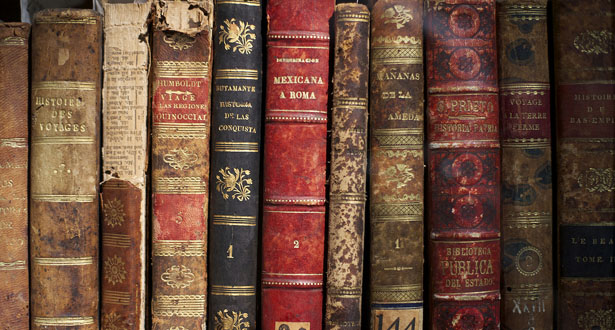 Maguis & David/Flickr
The Washington Post has a feature on an arcane but culturally vital institution, the summer Rare Book School at the University of Virginia. While the demise of printed books may be exaggerated--or so I argued here--the sense of crisis that began in the 1980s had a paradoxical effect on book studies. Once the printed object was no longer indispensable for the transmission of texts and images, it started to take on a new interest as a physically unique object, especially from the time before mass production when every copy of every book was different. Academics have spent decades comparing copies of Copernicus' De Revolutionibus and the Shakespeare First Folio and tracing their histories. But even some relatively recent books sold in large numbers, like the Whole Earth Catalog, have become icons in their own right. Digitization projects make free access to high-resolution details of historic works possible and help increase interest in the originals.
Moral panic over the crisis of printed books, and linking it with economic woes, has a surprisingly long history. In America's first great international financial crisis, the Panic of 1819 (decisive in the lives of Edgar Allen Poe, James Fenimore Cooper, and John James Audubon), Washington Irving's hit, The Sketch-Book of Geoffrey Crayon, saw publishing about to collapse through overproduction, a bubble like the troubled financial system. As the literary historian Edward Cahill writes:
In his 1819 satirical poem, American Bards, Gorham Worth lamented the "contemptible catch-penny quackery" of the "glorious copartnership of Critics, Bards & Booksellers," singling out for criticism the dubious practices of producing unnecessary second editions and "puffing" or promoting low-quality writing. In fact, Worth saw an explicit connection between such "inflations of folly" and those of America's over-extended financial markets. "Let the old world compare with the new, if it can - / 'Tis in vain! for America now leads the van, / And in bards, as in bankers, excels!"

Is the Rare Book School just a tenuous survivor of a dying medium? I prefer to consider it, to the contrary, as part of the vanguard of neo-analog culture.