The Playmaker Backs Gay Rights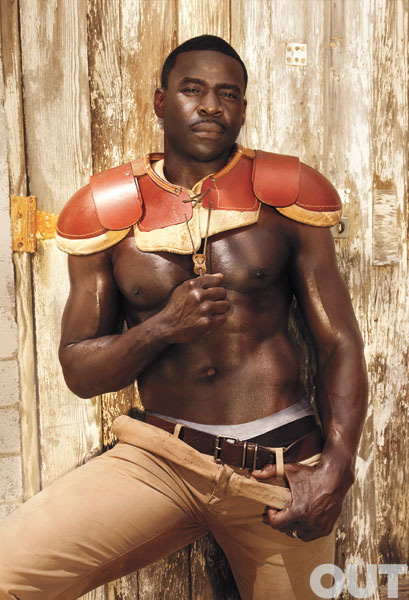 In era where the spotlight is turning on pro athletes' use of the f-word, its pretty awesome to see Michael Irvin's embrace of gay rights. Irvin discovered his brother Vaughn was gay when he spotted him in women's clothes. His father had a plain message for him--"Yes, that's your brother. And you love your brother."
Here's Irvin in
Out
discussing his own homophobia in relation to his gay brother as well as the historical import of
gay rights for black folks
:
"We went back to that day," Irvin says of the car ride in Fort Lauderdale, "and through it all, we realized maybe some of the issues I've had with so many women--just bringing women around so everybody can see--maybe that's residual of the fear I had that, if my brother is wearing ladies' clothes, am I going to be doing that? Is it genetic? I'm certainly not making excuses for my bad decisions. But I had to dive inside of me to find out why I was making these decisions, and that came up." 

Years with this secret have given Irvin a glimpse into the solitary confinement so many closeted athletes feel locked inside. "I'm not gay, but I was afraid to even let anyone have the thought. I can only imagine the agony--being a prisoner in your own mind -- for someone who wants to come out. If I'm not gay and I am afraid to mention it, I can only imagine what an athlete must be going through if he is gay...." 

"I don't see how any African-American with any inkling of history can say that you don't have the right to live your life how you want to live your life. No one should be telling you who you should love, no one should be telling you who you should be spending the rest of your life with. When we start talking about equality and everybody being treated equally, I don't want to know an African-American who will say everybody doesn't deserve equality."
I don't to nitpick and get pedantic here, as
I am wont to do
in these moment. I just want to say that this is beautiful thing.
MORE: One other thought--I really appreciate the introspection here. Irvin, because of his own checkered biography, has been forced in these recent years into this sort of soul-searching. I don't know what that means for his future, but I think that its always a good idea to look at the struggles of other communities with an enlightened selfishness. It's always a good idea to look at how our societal sickness doesn't just infect the intended victims, but so very often rebounds back upon us.
Homophobia, as Irvin points out, is--like white racism--more than just yelling "Die Mutie scum." You can't hate black people without hating a significant swath of this country's history and culture.  Likewise a disapproval of gays--and gay men, in particular--is, on some level, a disapproval of all things feminine, and thus a disapproval of some essential part of all ourselves.