The NBA Lockout: This Is Really Happening
The league has shut down. What now?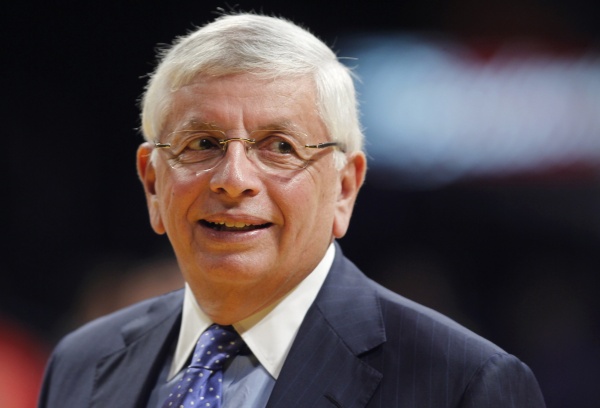 The NBA officially entered a lockout last night, following months of ineffective negotiations over a new labor deal. At midnight, the league's usually cluttered website switched to a minimalist design bereft of any current player information, with an earlier-released announcement of
the lockout
posted front and center as if to say, "This is really happening."
Leading up to the deadline, players and owners alike stressed solidarity as they remained miles apart on a revised collective bargaining agreement that seeks to overhaul the league's current financial situation.
If you haven't caught up by now, here's a summary: The owners claim they're losing money, so the players need to be making less. That might mean cutting salaries, lowering the salary cap, making every contract nonguaranteed—propositions that the players aren't wholly opposed to, but ones they claim the owners are massively overstating the need for.
So what happens now? Put simply, everything stops. Players won't be allowed to work out with their teams or communicate with their coaches. Those coaches won't be allowed to scout new players, either. The annual Summer League in Las Vegas, traditionally a forgiving court for young players to work out the kinks in their game, has been canceled. There won't be any more trades or signings, and teams will have to wait to tweak their rosters (sorry, Bulls fans waiting for a 2-guard). The activity freeze will last until a new agreement is signed, hopefully before the season's usual fall start; if not, then we'll miss games for the first time since the lockout during the 1998-99 season, when the schedule was cut to an unsatisfying 50 games. If that happens, and if the current NFL lockout persists, it'll be just the second time in history that two of the major leagues will have shut down at the same time.
Yesterday, Martin Johnson published a list of reasons to be optimistic about the lockout. The biggest reason of all is the awareness of mutual self-interest: Both the players and owners know that aside from the revenue they stand to lose should the season not start on time, the league's popularity will suffer massively following its most-watched playoffs in years. As ESPN's Chris Sheridan pointed out, the owners and players haven't been too publicly aggressive towards one another—a sign that the negotiations are in good faith, and that both sides are looking for an amenable conclusion to the standoff. Of course, good faith means little when it comes to getting paid, and hangups on both sides could leave NBA fans spending more time with their Netflix queue come October.