Selena Gomez and the Curse of Tween Stardom
Is the Monte Carlo actress destined to remain in the Disney Channel ghetto?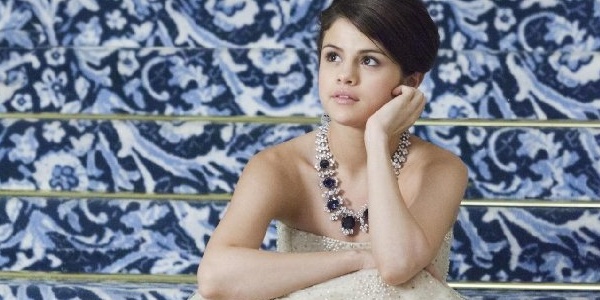 20th Century Fox
Selena Gomez is going through an awkward phase. With her new movie, Monte Carlo, the Disney Channel star, who will turn 19 this month, vies to become a full-fledged film actress. She has announced that the newest season of Wizards of Waverly Place, the tween show that made her famous, will be her last, after which she will part ways with Disney and become her own brand. She wants to reach a wider audience but, notably, without alienating the rabid following she already has. "Obviously, I'm at a crucial place in my career," Gomez told the Pittsburgh Post-Gazette. "Now I'm stepping into adult—young adult—world ... I want to make projects that are satisfying for me artistically and something that my fans can go see."
That tension is obvious in Monte Carlo, which sends her on a post-graduation trip through Paris and Monte Carlo even as it relies on her good-girl Texas charm. After she's mistaken for a haughty British heiress, she attends a lavish charity ball where she pairs her Oscar de la Renta gown with—of course—cowgirl boots. At a polo match, her riding style gives away her down-home roots. Rather than presenting a newly mature version of the starlet, Monte Carlo delivers the Gomez that fans know, and the one the producers are banking on to sell the movie. When she later kisses a French heartthrob, it's like watching your younger cousin play "Spin the Bottle" for the first time. You just want to tell her, No, you don't have to!
To be fair, Gomez herself hasn't shown the talent it would take to play against type. Her range is limited, and she seems more bored in the role than anything else. In a Parent Trap-like version of the trick used by Dominic Cooper in the upcoming The Devil's Double, Gomez also plays the British heiress whose identity is temporarily stolen, but she doesn't take any of the chances to play up the character's priggish behavior. Even when playing two roles in the same movie, she seems like a singularly innocent girl-next-door.
The romantic stirrings in Monte Carlo echo Gomez's much-talked-about off-screen relationship to Justin Bieber, which has raised the ire of dedicated Beliebers even as it has made her a curiosity to tabloid-reading adults. In a Newsweek article headlined, "Good Girl, Interrupted," Jaimie Etkin wonders if Gomez is embracing a sexier image as she gets older. This is familiar and difficult ground for post-Disney Channel stars, who often try to prove to the press they're all grown up—while at the same time hanging onto the personality traits that endeared them to kids but can make them seem twee and obnoxious to the outside world. It's a test that Hilary Duff and Miley Cyrus—now perceived by many as bratty and slutty, respectively—both outright failed. And it's one Shia LaBeouf, despite his proven ability to draw big box-office numbers and his debatable acting talent, still hasn't moved beyond. There are still plenty of people, after all, who would love Shia to just shut up. (Even Stevens fans, by contrast, loved that nervous energy.)
For her part, Gomez seems more than willing to admit that she's basically still a kid: "I'm at a very young place. I do feel I'm getting older, becoming an adult. At the same time, I'm still uncomfortable with certain things." Her beau might know what she's going through. It was hard not to feel a little pervy carrying around the February issue of Rolling Stone, with Justin Bieber posing on the Terry Richardson-shot cover in a pulled-back leather jacket. Things got more awkward when writer Vanessa Grigoriadis referred to him as her "pop-culture crush" inside. Deepening voice or not, Bieber still looks and acts like a boy. His cover for Vanity Fair, published around the same time, became one of the magazine's worst-selling in years, underlining how removed his celebrity is from older, upscale audiences.
In some ways, these are the same growing pains faced by all child stars, including many who haven't found big success in adulthood, like Corey Feldman, Macaulay Culkin, or Haley Joel Osment. But those older actors, for better or worse, grew up in front of the whole country in The Goonies, Home Alone, and The Sixth Sense; we just didn't keep watching them when they eventually did mature. Newer tween sensations like Gomez, Cyrus, and Bieber are a different, self-contained breed. The massive popularity of the Disney Channel has launched an entire media ecosystem with no adult viewers—leaving most grown-ups as clueless about the details of The Wizards of Waverly Place as they are about Bieber's strange obsession with the word "swag." That's made Bieber's and Gomez's appearances in the gossip rags all the more awkward. Even as they're on track to become the teenybopper power-couple of their generation, they remain alien to most everyone else. Monte Carlo won't likely change that.