Fan fiction represents the power of a loyal, undying readership, and J.K. Rowling would be wise to harness it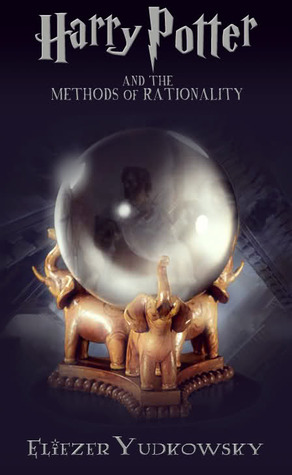 Eliezer Yudkowsky
Something was troubling Eliezer Yudkowsky. He wondered: In all seven Harry Potter novels, had anyone actually explained exactly how, scientifically speaking, a household broom could achieve flight? How could Hermione reverse time? How could Dumbledore displace matter at will? No one had. So Yudkowsky began writing.
The Harry Potter in Methods of Rationality, Yudkowsky's ongoing fan-fiction series, bears little resemblance at first to J.K. Rowling's oblivious orphan. This Harry is the beneficiary of a happy foster home and is a stubbornly devout disciple of science. It's from this perspective that Yudkowsky approaches Harry's universe. "Rowling was making up the rules of magic as she went along," Yudkowsky told me over the phone. "It presents a very unique challenge to a scientist character."
In one scene, the young skeptic witnesses magic for the first time:
The whole idea of a unified universe with mathematically regular laws, that was what had been flushed down the toilet; the whole notion of physics. Three thousand years of resolving big complicated things into smaller pieces, discovering that the music of the planets was the same tune as a falling apple, finding that the true laws were perfectly universal and had no exceptions anywhere and took the form of simple math governing the smallest parts, not to mention that the mind was the brain and the brain was made of neurons, a brain was what a person was -

And then a woman turned into a cat, so much for all that.
Methods of Rationality caused uproar in the fan fiction community, drawing both condemnations and praise on Harry Potter message boards like DarkLordPotter for its blasphemous—or brilliants—treatment of the canon. Hugo Award-winning science fiction author David Brin said of Methods, "It's a terrific series, subtle and dramatic and stimulating… I wish all Potter fans would go here, and try on a bigger, bolder and more challenging tale." Methods of Rationality remains one of the most popular stories on FanFiction.net, with more than 13,000 reviews. But more importantly, it demonstrated extent to which Potter fans have expanded the universe beyond Rowling's original designs and helped amplify the series' popularity.