Beverly Cleary: 'I Just Wrote About Childhood as I Had Known It'
The young-adult novelist discusses her childhood, the internet, and the enduring appeal of her books.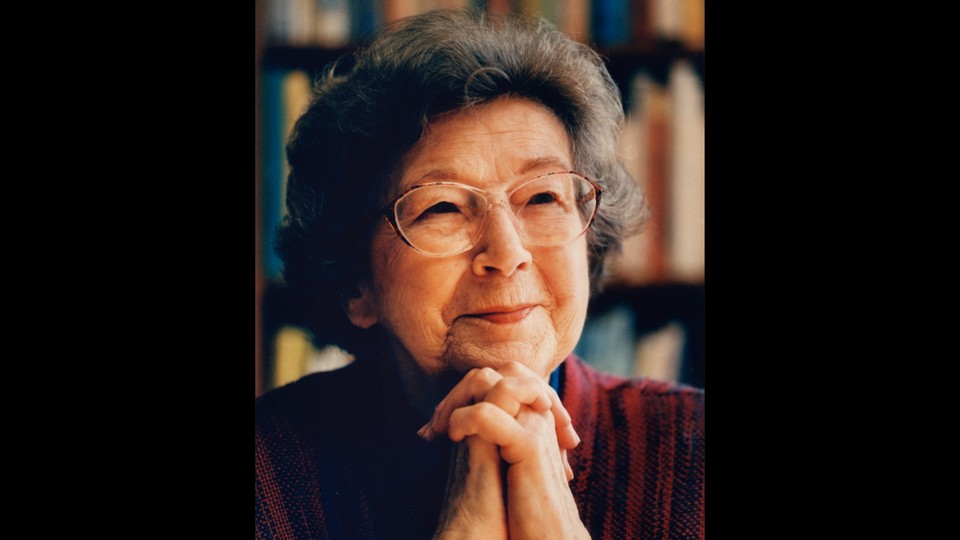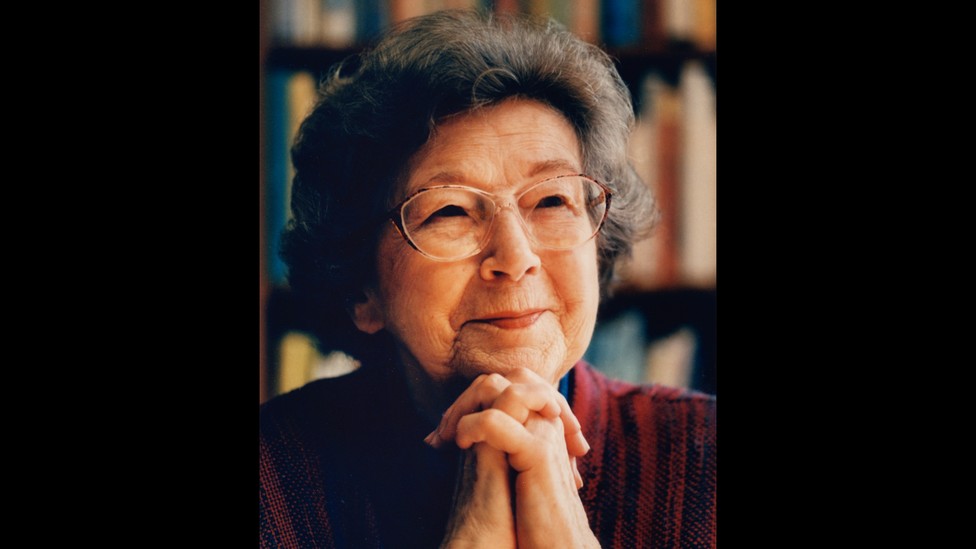 In this month's Atlantic magazine, our literary editor Benjamin Schwarz delves into the work of the children's-book author Beverly Cleary, whose books have sold more than 91 million copies since her first, Henry Huggins, was published in 1950. Best known for her stories about Ramona Quimby, her sister Beezus, and their friend Henry, Cleary has written more than 40 books, creating what Schwarz calls "one of the most enduring and influential bodies of work in American fiction."
Cleary, who turned 95 in April, recently answered some of our questions, including about her thoughts about writing as a young mother, how she feels about the internet, and why her mid-century characters appeal to modern children.
---
Rachael Brown: Your books are notable for their realistic depictions of ordinary children, of "kids like us," as one boy once put it. Why do you think your work has remained so popular, even as recent children's and young-adult books are increasingly driven by fantasy?
Beverly Cleary: I think it is because I have stayed true to my own memories of childhood, which are not different in many ways from those of children today. Although their circumstances have changed, I don't think children's inner feelings have changed.
Brown: Do you read much contemporary children's literature? Have you read the Harry Potter series, for example?
Cleary: No, I haven't. I rarely read children's books.
Brown: Do you think that your success as an author, and becoming a national figure in children's literature and publishing, influenced your writing?
Cleary: I don't think it has, because I am so surprised by it all. I just wrote about childhood as I had known it.
Brown: Benjamin Schwarz, The Atlantic's literary editor, observed that over time your books seemed to grow more topical, sometimes in ways that seemed to contrast your initial efforts to avoid message-y stories. Was this intentional?
Cleary: I don't agree with the interpretation. I simply have written about a little girl growing up, and so her life is different at different stages.
Brown: In the new World of Beverly Cleary collection, the illustrations have been updated from Louis Darling's originals to reflect more 21st-century-looking children, who wear backpacks and bicycle helmets. Why try to contemporize them?
Cleary: I was always very happy with the Louis Darling and Alan Tiegreen illustrations, but my publisher felt it was time for a change.
Brown: Did you see the recent Ramona and Beezus movie? What were your thoughts?
Cleary: I thought Joey King, the actress who played Ramona, was very good. She had loved the books and was eager to play the part. Although there were scenes left out that I would have liked to see, on the whole I think it was a movie that parents could take their children to without worry.
Brown: While I read many of your books as a child, I've continued to re-read your two memoirs, A Girl From Yamhill and My Own Two Feet, throughout adulthood. I've often wondered what happened to your best friend, Claudine? Did you ever hear again from the boyfriend you called Gerhart? And how did your parents react to your professional success as a writer?
Cleary: Claudine and I were friends all of her life; she died a couple of years ago, and I still miss her. We didn't see each other often, but we had a long telephone friendship. I never did hear from the man I called Gerhart, but he did go see my mother once in a while. My parents were very proud and happy for me. And I suspect my mother felt a tinge of envy, because she always wanted to write. I don't know why she didn't.
Brown: Can you tell us a little about your life as a beginning author? My Own Two Feet ends just as this phase of your life begins. In particular, how did you balance raising your own children with writing for (and corresponding with) thousands of others?
Cleary: It wasn't easy. I loved my family, and I loved my young career. A neighborhood woman felt that I needed help and offered to come babysit the children. I would write while she looked after them. They would draw pictures and slide them under my door. It worked out nicely.
Brown: While there are few characters of color in your books, you make some references to the Asian American community on the West Coast—for example, the Chinese immigrant Fong Quock is a central figure in Emily's Runaway Imagination. Was Fong Quock inspired by someone living in Yamhill, Oregon, while you were growing up, since much of that book is influenced by your experiences there?
Cleary: Yes, he was inspired by a neighbor of ours. Before we had a telephone, one of my uncles was injured, and he ran for the doctor. In those days, every neighborhood had Chinese men, who'd come to Oregon to work on the railroad. They planned to go back to China. When he began making these plans, a neighbor offered to sell me to him for a nickel. As I passed his little house I used to get down and crawl through the long grass, hiding from him because I didn't want to go to China. This amused all the neighbors.
Brown: Some of my favorite parts in A Girl From Yamhill are your vivid accounts of attending public school in Portland, Oregon, during the 1920s and '30s. When you think back on your education, what distinguished the best teachers, or your favorites, from others who were less inspiring or effective?
Cleary: The school librarian was my favorite, and we were in touch all the rest of her life. I think the best teachers had a real interest in the subject they were teaching and a love for children. Some of the teachers were just doing their job, but others had that little extra. They really cared about children, and they wore pretty dresses. So many of the teachers dressed in drab brown or dark blue; I loved to have a teacher who wore bright colors.
Brown: As a former librarian, how do you think libraries can or should respond to the declining resources and shifts in usage today?
Cleary: That's something I can't solve, but I don't think anything will ever replace the pleasure of holding a book and turning its pages.
Brown: I saw that you joined Twitter, but you haven't tweeted in a while. Do you spend much time on the internet?
Cleary: I don't ever go on the internet. I don't even know how it works.
Brown: Your website says that you are still writing—is there anything ahead that we should be looking for? A third volume of your memoirs, perhaps?
Cleary: No, I don't plan to publish anymore. After all, I'm 95. I hope children will be happy with the books I've written, and go on to be readers all of their lives.
---
Read 'A Beverly Cleary Pilgrimage, From Yamhill to Klickitat Street'