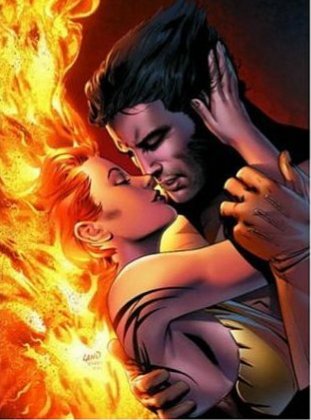 And now for a random bit of nerd-rage.
I obviously loved Chris Claremont's X-Men in the 80s. But I just finished X-Men: The End this weekend--an unfortunate fact that I blame, primarily, on Spencer Ackerman. Spencer didn't much like the book, but he urged me on and for that alone I shall forever curse his name.
I just want to say that, plotting issues aside, exposition aside, boring political campaigns aside, nothing like nigh omnipotence ruins a story. But the end of XTE there are, like, four characters basically running on Godmode. If Magneto can open wormholes, I'm not really sure what he can't do. Can he restore life? Can he make himself immortal? I've never really understood the limits of Phoenix's power. From what I can tell, there are none.
Generally, I've enjoyed Cassandra Nova--mostly because Morrison wrote her with a flair of malicious humor which often made you almost root for her. There's no such humor in Claremont's writing, and with her, Phoenix, Magneto and Xavier there are just too many "Get Out Of Plot Problem Free" cards running around.
It's a bad idea to make a broad critique based on a bad specimen. But I have visceral reaction to narrative that ties itself in knots and asks us not to notice because the author says so. It's one of the reasons why I've missed out on many of the nerd canon (movies, television, comics etc.) of the past decade. It's really painful to watch writers cheat there way out.
If you are a professional writer, it means that some not substantial group of people have volunteered to live in your world. The way to respect that willingness, that submission, is to resist the urge toward despotism. There must be laws, and you can't put yourself above them. But the lure of lasers, super-powers, vampire bites and secret national security agencies is quite strong. And many writers cheat.
MORE: It was good to see Maddie Pryor again. Talk about a character that got a raw deal.