Ignored for decades, the design pioneer Ladislav Sutnar might have been forgotten—but his son, Radislav, made sure that didn't happen

Ladislav Sutnar (1897-1976) is somewhat known as a pioneer of information design and precursor of web design, whose major contributions included transforming common industrial catalogs into works of functional elegance. As design director for Sweets Catalog Service, designing its ubiquitous volumes found in all architects' offices, he developed a visual and typographic language for the commonplace that was at once transparent and extraordinary.
However, in addition to all his achievements from when he was a leading Constructivist designer in Prague to his exhaustive Modernist missionary work in New York, perhaps the most significant yet least heralded is his contribution to telecommunications. It was Sutnar who designed the format for the common Bell Telephone area code, framing it with parentheses. Sutnar was also enamored with diacritical marks.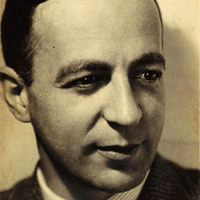 From the 1960s through the '90s, Sutnar was more or less ignored. Then, with the burgeoning of the so-called graphic design history movement, he was afforded his rightful place in the pantheon by scholars and practitioners, through articles and exhibitions in Prague and New York. His work is collected at the Graphic Design Archive of the Rochester Institute of Technology and the Cooper-Hewitt National Design Museum. Yet perhaps his most avid advocate is his son, the Los Angeles architect and city planner Radislav Sutnar, whom I spoke with recently, on the occasion of an exhibition in Sutnar's native Prague, about how and why he has devoted a significant part of his life to keeping the legacy alive.