The art of the map--literary maps, maps of the body, maps of the imagination, and more--comes to life in this curated round-up of creative cartography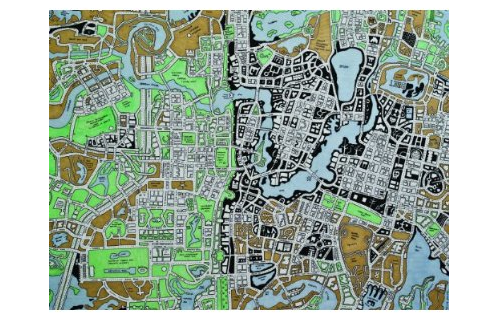 I'm obsessed with maps--a fundamental sensemaking mechanism for the world, arguably the earliest form of standardized information design, and a relentless source of visual creativity. Today, we turn to seven fantastic books that explore the art and science of cartography from seven fascinating angles.
1. THE MAP AS ART
Map As Art, The: Contemporary Artists Explore Cartography is the definitive overview of today's bravest, boldest creative cartography, featuring 360 colorful creations by well-known artists and emerging visual experimenteurs alike, including Brain Pickings favorites Maira Kalman, Paula Scher, and Olaful Eliasson. Insightful essays by Gayle Clemans complement the maps and overlay a richer sheath of insight onto the work and creative process of these cartographic artists.