Why Google Will Never Beat Old-Fashioned Design Research
The teacher of the School of Visual Arts's "No Google!" design class explains the importance of digging up objects—and their stories—by hand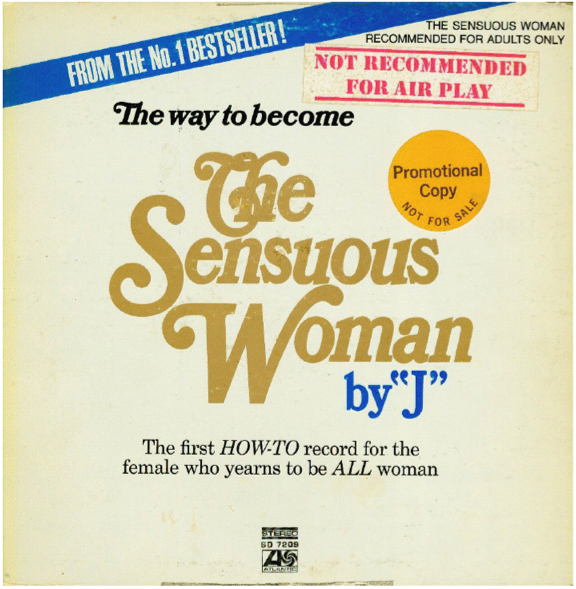 Google is the best research tool since the invention of card catalogs. Nonetheless, I teach the "No Google! Research Class" at the School of Visual Arts MFA in Design Criticism program (a.k.a. D-Crit). It may seem unnecessarily sadistic, but watching students squirm is only a small part of the fun.
Internet search engines cannot solve all research challenges. So the purpose of this class is to teach gumshoe rather than desktop research. My goal is to encourage research projects based on personal or scholarly interests, historical artifacts or found objects. Analysis rooted in first-hand interplay is essential.
Design objects are found through various archives, libraries, antique markets, attics, or any venue. Design objects can be broadly defined as having two or three dimensions and having the property of being professionally conceived with a particular purpose and function. They can also be vernacular objects, not necessarily designed by professionals yet having a decidedly specific purpose or function. Art for art's sake should, however, be avoided unless a case can be made for functionality. Each of the objects—new or old—becomes the basis for a research narrative, a story of origins, applications, and consequences.
There are two assignments: the warm-up and primary project. The warm-up (three weeks) is a scavenger hunt. Here's what I tell the students:
For this project you are required to visit any flea market or antique store in New York City to locate a piece of design (preferably unique—i.e. no clichéd wood type please) that will serve as the basis for a short story. Once identified, this object will become the core or starting point for a disquisition on its significance in relation to its genre and/or the context in which it was created.
The outcome is a five-minute "slide" presentation presented before the class. Sounds simple enough, but the presentation must be a finely honed narrative that reveals something about the object that gives it gravitas or larger meaning.
One student, Chappell Ellison, followed the trail of a 1940s woman's bouffant hair net. The basic product history was interesting enough, but what developed as she delved into the microfilm revealed that one Harry Glemby, the wealthy manufacturer/designer, had been the victim of a major jewel robbery. Okay—his misfortune had nothing to do with the design of the net, but a strong dramatic narrative was built around it.
Another student, Derrick Mead, developed a story about a box of blasting caps (circa 1900), which he found in an old barn. While the box design piqued his interest, his research ultimately turned into a history about the evolution of not just the box but of the cap design and the role it played in American agriculture and industry.
The longer project, which I call "Design as Protagonist," demands more scholarly rigor, while maintaining an eye and ear for "story." Here is the charge:
You are required to focus on one or more objects from any research resource. It can be either functional or ornamental design—large or small, current or vintage. You must report on the history of the object, including its manufacture, design, application, development, influence, and any other relevant details. This should develop into a bigger narrative.
In this project the object is a window into other narrative threads. Look hard enough and invariably something materializes. Over the course of the semester the students report on their progress in uncovering, recording, and analyzing the object and its affinities. The final presentation is a 2,000- to 3,000-word document and a 10-minute oral presentation.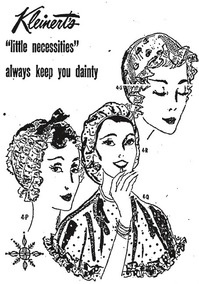 A student named Sarah Froelich became so obsessed with tracking down the designers of Dansk cooking pots—notably one used for paella—that she traveled to Denmark several times to meet with pot designers and their families. Another student, Anna Kealey, fascinated by the typography used on the album cover for a dramatic reading of the bestselling '60s sexploitation book "The Sensual Woman," exhaustively tracked down many of the creators of the book and record. While she didn't learn much about the type, she discovered why it was produced as a sound recording from the actual participants.
Since design objects do not exist in a vacuum, in addition to exploring the context in which the objects reside, students must evaluate them in terms of effectiveness, consequence, and overall influence on the culture. The results are indeed "object lessons" that serve as building blocks of critical design writing.
Students are not required to adhere to any single research methodology but are, nonetheless, required to explain their research process—as part of their story—which involves locating resources the old-fashioned way, often by physically collecting their materials.
At no time shall Google or any search engine be used to either locate or research the objects, unless . . . well, actually, there is a loophole, but the students have to solve that riddle for themselves. Of course after the class is all over, the students can Google to their heart's content. But I guarantee they will agree that Google will never replace hands-on involvement or (hint, hint) befriending a truly enthusiastic librarian.
Images: Courtesy of Anna Kealey; courtesy of Chappell Ellison