R&B's Best-Kept Songwriting Secret
The-Dream has penned hits for superstars, so why can't he pen one for himself?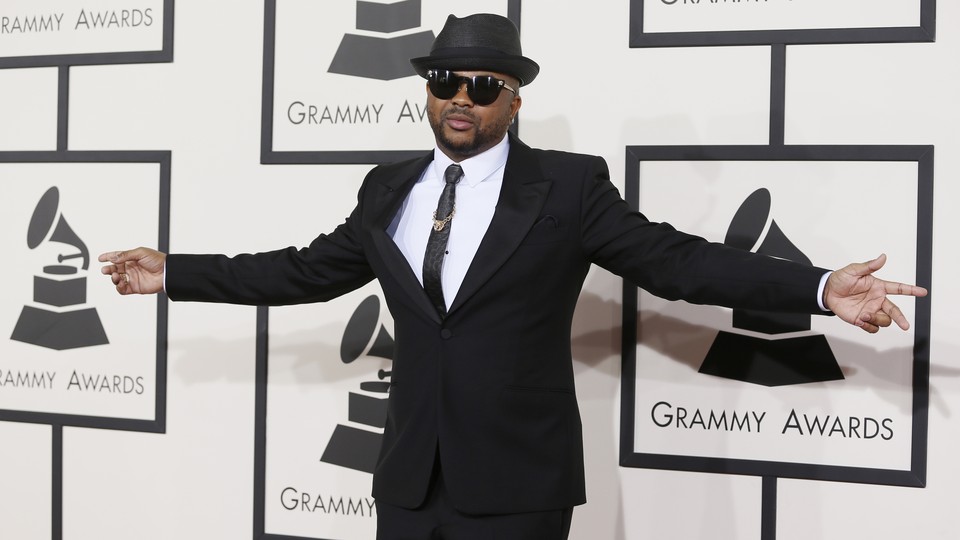 If success followed swagger, Terius Nash, alias The-Dream, would be the most popular artist in R&B. For now, he'll have to settle for being the most boastful one. Last Wednesday, music heads flocking to his website to hear two new singles were greeted by a banner announcing the presence of "the most loved, hated, controversial and honest artist today." That might work for Lil' Wayne or Lady Gaga--not an artist who's never made a platinum record, headlined a festival or reached his 3,000th Twitter follower.
But The-Dream isn't some unheard genius languishing in obscurity. Along with partner Christopher "Tricky" Stewart, he's written and produced some of the millennium's most popular songs, like Beyonce's "Single Ladies" and Rihanna's "Umbrella." But he's been unable to find the same success for his own solo career, despite three excellent albums of sweltering, richly textured R&B. Though last year's Love King was adored by critics, it didn't produce a Top 20 single, and it vastly undersold its predecessor Love vs. Money. It seems peculiar that he could write such overwhelmingly popular music for others, but not for himself. The New Yorker's Sasha Frere-Jones might be paying attention, but mass audiences aren't.

Nash sells himself as a lover, whether a braggy Casanova or considerate monogamist. He's firm in his own desires but ultimately respectful towards the women in his life, numerous as they can be. In bed, he claims, nobody does it like him (certainly not your man). But by mainstream pop standards, his image doesn't get that message across: He's not cut like Trey Songz, doesn't dance like Chris Brown and isn't as pretty as Usher. A New York profile calls his lack of success a product of his "refusal to fully commit to any modern R&B archetype... [it's] what makes his records so intoxicating but also difficult to market to the pop masses, who favor reductive personas and three minute singles." Those pop masses also tend to favor traditionally attractive music stars, and Nash, with his everyman body and laid-back demeanor, is a harder sell as the fantasy lover whose face could plaster MTV and teenage walls.
But though his mainstream recognition is thin, Nash's music is thick with substance. His new songs are crammed with sonic excess and ostentatious sexuality, bolstering his status as a righteous successor to R. Kelly and Prince. "Body Work" is a swirling slow jam, and the aptly-titled "Fuck My Brains Out" further riffs on the Prince influences that came out on last year's "Yamaha." Crisp drums give way to glittering synths and harmonized panting, while Nash makes lascivious boasts like "I got to talking with my tongue... she couldn't speak." Try not to giggle/gape when a horny-sounding choir ascends on the chorus. There will be more such moments on The Love, IV (Diary of a Madman), which comes out later this year and will undoubtedly make plenty of critics' year-end charts like its predecessors. It'd be even better if it made sales charts as well.