Pottermore: J.K. Rowling's Cryptic New 'Harry Potter' Website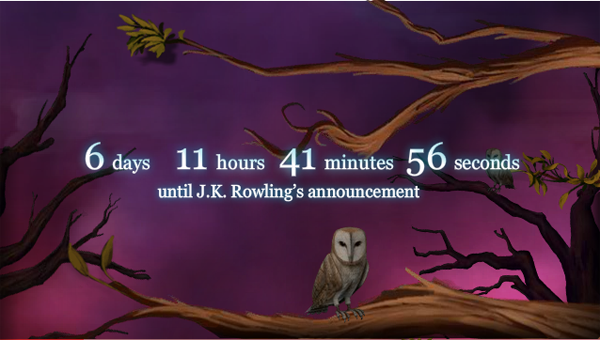 Harry Potter author J.K. Rowling has launched a cryptic new website, pottermore.com. The only words on the site are "coming soon," and there is an accompanying YouTube page promising an announcement one week from today. The new site is tantalizing for fans who are still mourning the end of the books series and anticipating the last film in the franchise, which will be released next month.
The Associated Press reports that Rowling is remaining tight-lipped about what the announcement is:
Spokeswoman Rebecca Salt confirmed Thursday that www.pottermore.com is a new project for the "Harry Potter" author. She said the site is "not a new book" and "not directly related" to the final Potter movie, "Harry Potter and the Deathly Hallows: Part 2," which comes out next month.
Among fan blogs, there's speculation Rowling will announce a new Potter encyclopedia, a new amusement park, an online role-playing game, or a memorabilia marketplace.
Read the full story at The Associated Press.