One Big Idea: Paola Antonelli on 'Bring Your Artist to Work Day'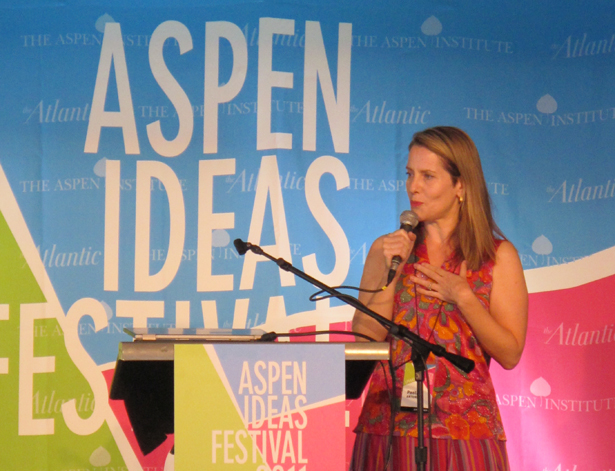 ASPEN -- Paola Antonelli is a senior curator for design at the Museum of Modern Art in New York City. In her role there, she's assumed a very public role as a lively and naturally counterintuitive thinker. On Monday here at the Aspen Ideas Festival, she half-teasingly suggested that the assembled businesspeople drag artists kicking and screaming into their worlds, both for the good of corporations and art. Here's a lightly edited transcript of her quick talk:
My mission is life is to make people understand that design is the most important thing that there is. We all have little ... In the Aspen Meadows, there are quotes that are hanging on trees and there is one from William Burroughs that says, "Science seeks to understand the world and art seeks to enjoy it." And I saw it and I thought, "Oh, how cute. And old fashioned." You know, enough with this division between church and state. And the funny thing is that science and art figured this out a long time ago, even here in Aspen. You'll hear later from John Maeda. The people who have not understood it yet are policymakers and economists...

So, my idea, not so big but big enough to you, let's start treating museums as the R&D departments of society... I'm not saying it from the usual complainy, whiny side of artists and museums. No! I'm asking you to actually make artists uncomfortable. Let's create a Bring Your Artist to Work Day in which artists are thrown into a boardroom and forced to grapple with decisions that they might have never grappled with.

What's your big idea? I'm wandering around Aspen looking for the most interesting ideas. Feel free to stop me or tweet your ideas to @alexismadrigal.