How 'The Voice' Became a Hit
Critics were sure NBC's new singing competition was going to flop, but its audience just keeps growing. A look at what makes the show work.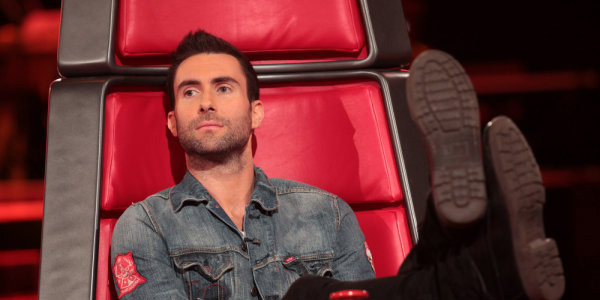 NBC
When The Voice, NBC's new singing competition show, was announced in March, TV critics were quick to write its obituary. How could yet another reality series about America's undiscovered crooners possibly last in an already oversaturated with reality show music competitions: American Idol, America's Got Talent, The Sing-Off, among them. Yet somewhere along the line, the series, which stars musicians Christina Aguilera, Blake Shelton, and Cee Lo Green as celebrity mentors, defied those critics and became a hit.
The Voice's initial ratings success wasn't a big surprise. It debuted in April to a huge audience--which was expected from a show as heavily promoted as it was and boasting so many bold-faced names on its judging panel. Plus, it premiered at a peak viewership point in the TV season, when most series are airing their finales. But then The Voice did something unexpected. While viewership for buzzy series and relaunches typically taper off as interest wanes after the splashy debut (see: American Idol 2.0), The Voice's ratings are actually increasing week after week. It's a rare feat, especially for a show that airs during the summer. NBC is so confident in The Voice, it's decided to grant the series the coveted post-Super Bowl slot for next year's game.
How did The Voice manage to defy critics and become a hit? Here are five reasons the show works:
There are no bad auditions:
As much as American Idol is associated with discovering hit-makers like Kelly Clarkson and Carrie Underwood, it may be equally as well known for spotlighting train-wreck auditions featuring hopefuls with outlandish costumes, left-of-center personalities, and little to no ear for pitch. It started off amusing, then with William Hung it became ubiquitous, and now it's just plain grating and distracting.
The Voice, thankfully, does not pander to cheap laughs from crushed dreams and tone-deaf, overweight people--a tactic that plagues not only Idol, but also America's Got Talent. The premise of The Voice, which is based on a similar Danish reality competition, is that the celebrity coaches draft teams of contestants that compete for the top prize. They choose their teams blindly, with their backs to the contestants. They turn their chair only if they're impressed enough by the voice to want that person on their team. Because the show emphasizes vocal quality over showmanship, there's no use having the so-bad-it's-funny contestants try out--the judges are obviously not going to let them advance.
The judges choose the early rounds:
The contestant pool on American Idol is only winnowed down to 40 when the public begins voting their favorites on to the next round of the competition. The result is that stellar, unique vocalists like Jesse Langseth and Kendra Chantelle are sent home to obscurity while young, cute boys, spunky girls, and a few contestants with heavily promoted backstories--the three pillars of contestants that appeal to voting tween girls and grandmas--typically make it to the finals.
The Voice, on the other hand, sends only 16 singers to the public voting round, which began last night. That means a crop of singers that likely would not stand a chance in early rounds of Idol are still in the competition based solely on the strength of their voices: a bald lesbian, a heavyset woman, a man who closely resembles a character from Where the Wild Things Are, and a chubby country singer. It's unclear if any of them--refreshing, largely unseen-until-now reality-show personalities in their own rights--will make it past tonight's first voting round. But in their few weeks on The Voice, they have shown eons more star power than that bumbling bumpkin who just won a million dollars on Idol.
The show invests in pride, not heartbreak:
Softies cry often watching American Idol, blubbering as the contestants' hopes are dashed as they are kicked off the show. Idol producers are not shy about milking the heartbreaking exits, showing clip packages recounting better times (Wanda Sykes skewers that expertly), shoving a microphone in their weeping faces, having them sing again, and asking them inane questions like "How upset are you?" (Pretty upset, usually.) The Voice on the other hand, isn't showing much of that at all.
The framework of the battle-round episodes is tailor-made for such emotional manipulation: The contestants duet on a song, and then the judge picks the better performer to go through to the next round, crushing the other (very talented) singer's hopes at stardom. While they sing, cameras show their families beaming with pride. It's touching. But after the judges make their choice, the losing contestant is never shown again--something that, especially after this insanely competitive sparring (below) on "Since U Been Gone," we can be especially grateful for. The sight of one tear from Cherie Oakley would have opened the floodgates indefinitely.
The format is risky:
While it's easy to classify The Voice as an American Idol rip-off, the new show's whole format is actually quite risky. Having the judges sit turned around in those silly chairs in the first audition rounds was a gamble, and, yes, the space-age throne-like design was pretty laughable. But visual absurdity aside, there was an added layer of tension during those auditions. That intensity carried over to the battle rounds, even with the undeniably cheesy boxing set and Rocky-inspired walk from the "locker room" to the "ring." That's not even to mention the adrenaline-inducing excitement of watching two equally matched vocalists spar through song. When was the last time your heart raced while a 17-year-girl sang a Celine Dion ballad on American Idol?
The judges tell the truth--and have real chemistry:
The biggest critique of the new Idol judging panel was that they rarely gave negative feedback. The Voice's format mandates that happen. In the battle rounds, the coaches actually have to tell one contestant, "You were worse than your opponent." It's refreshing and makes the show feel like a talent competition.
There's an unlikely chemistry between this motley crew of stars. The fratty confidence of Adam Levine, the flirty zaniness of Christina Aguilera, the astute suaveness of Cee Lo Green, and Blake Shelton's sly, smart wit gel together in an odd but delightfully palatable way. Their respective musical accomplishments add credence to their critiques, something that's always worked against Paula Abdul and Jennifer Lopez, who are really pop stars before they're singers. The Voice's coaches come with unique perspectives, but work in harmony to create a wholly enjoyable show. And they sound pretty amazing singing together, too: