Designing Minds: Video Profiles of World-Famous Designers
From Stefan Sagmeister to Yves Behar, a look at why famous creators create and where their inspiration comes from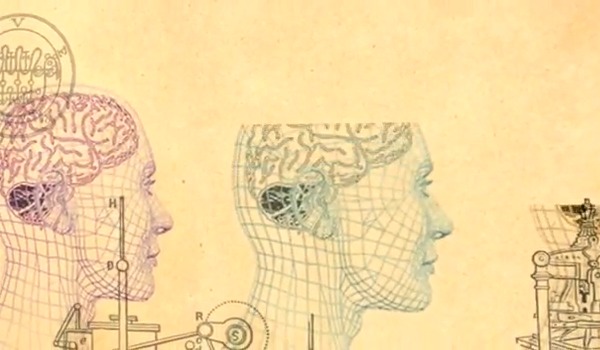 In 2008, a now-defunct podcast program by Adobe called
Designing Minds
—not to be confused with frog's excellent
design mind
magazine—did a series of video profiles of prominent artists and designers, including Stefan Sagmeister (whose
Things I have learned in my life so far
isn't merely one of the best-produced, most beautiful design books of the past decade, it's also a poignant piece of modern existential philosophy), Yves Behar (of
One Laptop Per Child
fame), Marian Bantjes (whose
I Wonder
remains my favorite typographic treasure), and many more, offering a rare glimpse of these remarkable creators' life stories, worldviews, and the precious peculiarities that make them be who they are and create what they create.
"My favorite quote about what is art and what is design and what might be the difference comes from Donald Judd: 'Design has to work, art doesn't.' And these things all have to work. They have a function outside my desire for self-expression." ~ Stefan Sagmeister
"When designers are given the opportunity to have a bigger role, real change, real transformation actually happens." ~ Yves Behar
While the series may now be a sad ghost town of creative investment, as many such short-lived corporate initiatives tend to wither into, it remains an illuminating time-capsule of our era's design thought-leadership. Luckily, all 70 episodes remain intact—and free—on iTunes.
---
This post also appears on Brain Pickings.
Image: Designing Minds