Choosing to Be Happy: THXTHXTHX and Daily Gratitude
Leah Dieterich set out to write daily thank-you notes—about anything. Her blog, and book, show off a life-changing mindset.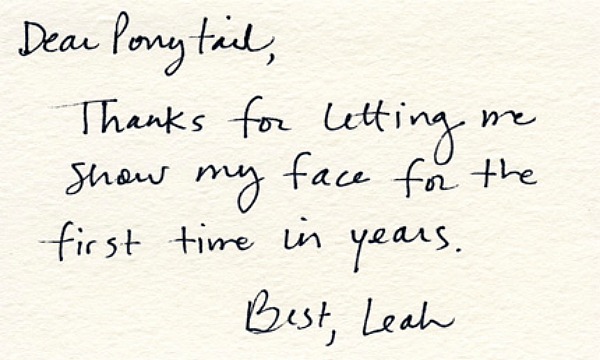 We live in a culture with far, far too much pessimism, cynicism, and dystopianism going around. It's easy to dismiss any inkling of positivity as self-serving Pollyannism, yet there's plenty of
evidence
that recognizing our simple blessings greatly increases our well-being.
I'm
certainly
a
believer
.
I've been a longtime fan of Leah Dieterich's fantastic THXTHXTHX thank-you-note-a-day blog, and, this week, it's joining this running list of blog-turned-book success stories with the publication of the truly wonderful book of the same name, thxthxthx: Thank Goodness for Everything—a lovely compendium of everyday gratitude in the form of 200 of Dieterich's original handwritten thank-you notes on everything from clean sheets to empty bars to the "th" sound.
Dear Words from thxthxthx on Vimeo.
Sometimes funny, sometimes poignant, sometimes vulnerable, and always profoundly human, the notes are a gentle, non-preachy reminder that, heck, we're incredible beings living in an incredible world and why oh why do we make such a tragic habit of forgetting that?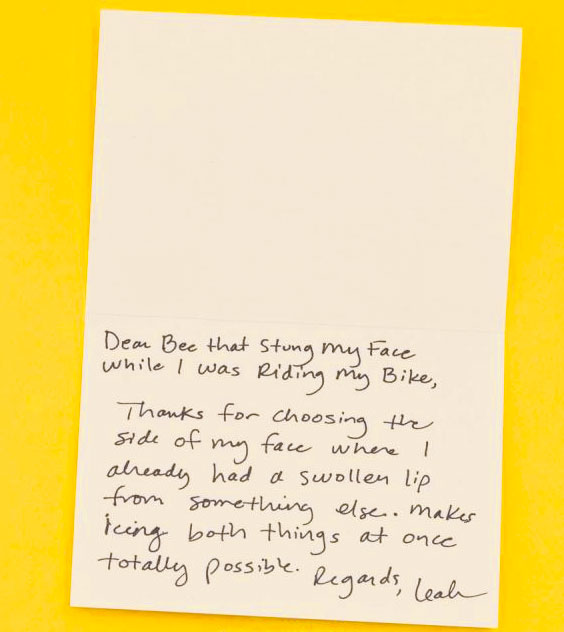 Dear Licked Fingertip from thxthxthx on Vimeo.
Far from merely being one of the most charming books to come by this year, thxthxthx is a timeless and much-needed reminder that happiness is a choice we actively make, not a divine courtesy bestowed upon us by some arbitrary higher power.
An speaking of gratitude, a big "thank you" to Jason Bitner of Cassette From My Ex fame for flagging this.
---
This post also appears on Brain Pickings.
Images: thxthxthx