The 20 Best-Read Cities in America
Amazon has compiled a list of the top literary metro areas—many predictable, some more surprising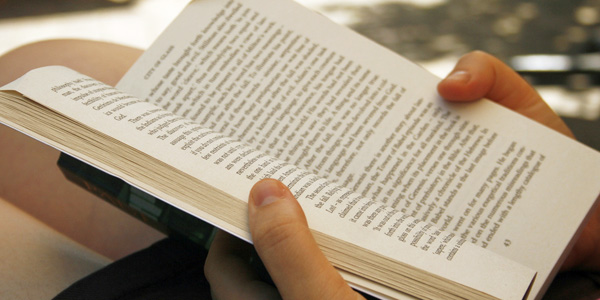 jepoirrier/flickr
Which cities are America's best-read? There's no need for guess work any longer, now that Amazon.com has compiled all of its book, magazine, and newspaper sales (in both print and Kindle format) since January 1st of this year for U.S cities with populations of more than 100,000 and ranked them according to their per-capita sales. Some of the results (via Mashable) are ho-hum, others more surprising.
1. Cambridge, Massachusetts
2. Alexandria, Virginia
3. Berkeley, California
4. Ann Arbor, Michigan
5. Boulder, Colorado
6. Miami, Florida
7. Salt Lake City, Utah
8. Gainesville, Florida
9. Seattle, Washington
10. Arlington, Virginia
11. Knoxville, Tennessee
12. Orlando, Florida
13. Pittsburgh, Pennsylvania
14. Washington, DC
15. Bellevue, Washington
16. Columbia, South Carolina
17. St. Louis, Missouri
18. Cincinnati, Ohio
19. Portland, Oregon
20. Atlanta, Georgia
Number 1 is a no-brainer: Cambridge, Massachusetts is home to Harvard and MIT. Next in line is quaint Alexandria, Virginia, which far outpaces nearby Washington DC which—for all its highly educated think-tankers, journalists, public servants, and lawyers—ranks just 14th.  No surprise either that college towns Berkeley, Boulder, and Ann Arbor round out the top five.
Then come the shockers. Miami—known more for its sun and nightlife—ranks sixth. The region, it should be pointed out, is home to Books and Books, one of the nation's foremost independent book stores.  Two other Florida cities—college town Gainesville in eighth and Orlando at 12th—make it the only state with three cities in the top 20. Virginia has two, tenth place Arlington as well as Alexandria. The state of Washington also has two—Seattle, which ranks ninth, and Bellevue 15th.  Older Rustbelt cities also make the cut: My old hometown of Pittsburgh is 13th, St. Louis 17th, and Cincinnati 18th.
But what's truly stunning about this list is the cities that didn't make the cut. Human-capital hubs like Austin and San Francisco fail to register. And what about New York City, home of the corporate book-publishing industry? One might argue (the folks at Barnes & Noble or its many independent book stores certainly would) that the universe of Amazon customers doesn't exhaust the world of book buyers. But still ...