Playful, Subversive Covers Give Nabokov's Books New Life
Selling books can be hard, even for Nabokov—so Penguin has brought beauty and mischief to the jackets of his classics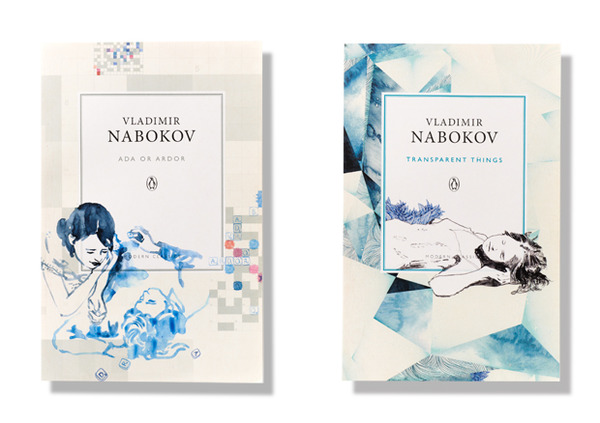 Given Vladimir Nabokov's popularity, his books don't sell as well as you'd expect. Hoping to attract more readers, Penguin commissioned Pentagram's Angus Hyland to design less stuffy covers for their entire 24-title Nabokov backlist. "The thinking was to create a strong presence in Nabokov by having his own look and feel and to sort of play up the playfulness and seductiveness and wickedness of his style," Hyland explains, "rather than the usual tackle of Nabokov, which is much more high-literature."
After designing three separate concepts, the Nabokov estate, with the permission of Vladimir's only son, Dmitri, approved the versions shown here. As Hyland puts it, the chosen covers better reflect the author's style—they "celebrate the very classical, conservative quality that is in Nabokov, which is really subverted by the books, by the writing."
Each of the books has a decorative pattern surrounding a clean, centered layout, a classic way to design a book jacket. Hyland then conceived of adding layers that would destroy our standard understanding of how literature should look. First, he played with the patterns themselves, incorporating illustrated details—optical illusions, mazes, escheresque puzzles—that echoed the contents of the book. Then, Hyland designed yet another layer, commissioning illustrators to deface the art. "They were literally doodling on the covers," he explains. The result was these provocative and playful drawings that call attention to the small and disparate elements of Nabokov's writings.
Penguin is releasing the covers in three batches over the year. The following are images from the last set in the series. You can find the previous titles at Pentagram.