Off the Bookshelf: Siberia!
Short excerpts from long reads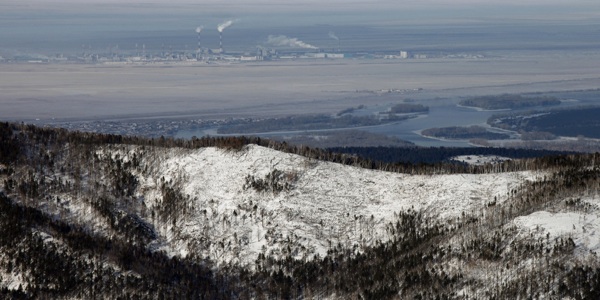 "Siberia and America are alike. Apart from their actual, physical selves, both exist as constructs, expressions of the mind. Once when I was in western Russia, a bottler of mineral water was showing my two Russian companions and me around his new dacha outside the city of Vologda. The time was late evening; darkness had fallen. The mineral-water bottler led us from room to room, throwing on all the lights and pointing out the amenities. When we got to the kitchen, he flipped the switch but the light did not go on. This seemed to upset him. He fooled with the switch, then hurried off and came back with a stepladder. Mounting it, he removed the glass globe from the overhead light and unscrewed the bulb. He climbed down, put globe and bulb on the counter, took a fresh bulb, and ascended again. He reached up and screwed the new bulb into the socket. After a few twists, the light came on. He turned to us and spread his arms wide, indicating the beams brightly filling the room. "Ahhh," he said triumphantly, "Amerika!"
"Nobody has ever formally laid out the boundaries of the actual, physical Siberia. Rather, they were established by custom and accepted by general agreement. Siberia is, of course, huge. Three-fourths of Russia today is Siberia. Siberia takes up one-twelfth of all the land on earth. The United States from Maine to California stretches across four time zones; in Siberia there are eight. The contiguous United States plus most of Europe could fit inside it. Across the middle of Siberia, latitudinally for thirty-six hundred miles, runs the Russian taiga, the largest forest in the world." ~ from Travels in Siberia by Ian FrazierImage credit: Reuters