Off the Bookshelf: Frustrated Female Genius
Short excerpts from long reads. Today: past challenges of women writers.
Short excerpts from long reads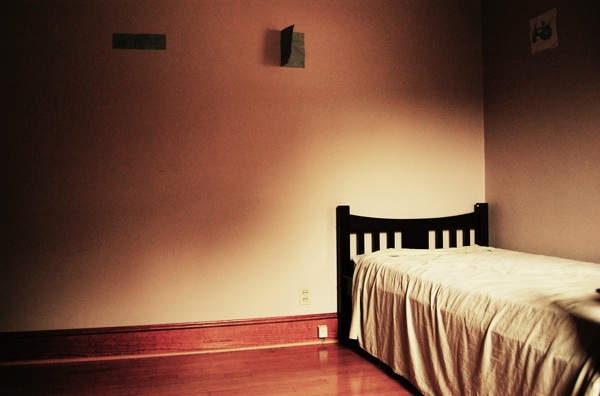 "It is unthinkable that any woman in Shakespeare's day should have had Shakespeare's genius. For genius like Shakespeare's is not born among labouring, uneducated, servile people. It was not born in England among the Saxons and the Britons. It is not born to-day among the working classes. How, then, could it have been born among women whose work began, according to Professor Trevelyan, almost before they were out of the nursery, who were forced to it by their parents and held to it by all the power of law and custom? Yet genius of a sort must have existed among women as it must have existed among the working classes. Now and again an Emily Brontë or a Robert Burns blazes out and proves its presence. But certainly it never got itself on to paper. When, however, one reads of a witch being ducked, of a woman possessed by devils, of a wise woman selling herbs, or even of a very remarkable man who had a mother, then I think we are on the track of a lost novelist, a suppressed poet, of some mute and inglorious Jane Austen, some Emily Brontë who dashed her brains out on the moor or mopped and mowed about the highways crazed with the torture that her gift had put her to. Indeed, I would venture to guess that Anon, who wrote so many poems without singing them, was often a woman. It was a woman Edward Fitzgerald, I think, suggested who made the ballads and the folk-songs, crooning them to her children, beguiling her spinning with them, or the length of the winter's night.
"This may be true or it may be false--who can say?--but what is true in it, so it seemed to me, reviewing the story of Shakespeare's sister as I had made it, is that any woman born with a great gift in the sixteenth century would certainly have gone crazed, shot herself, or ended her days in some lonely cottage outside the village, half witch, half wizard, feared and mocked at. For it needs little skill in psychology to be sure that a highly gifted girl who had tried to use her gift for poetry would have been so thwarted and hindered by other people, so tortured and pulled asunder by her own contrary instincts, that she must have lost her health and sanity to a certainty. No girl could have walked to London and stood at a stage door and forced her way into the presence of actor-managers without doing herself a violence and suffering an anguish which may have been irrational--for chastity may be a fetish invented by certain societies for unknown reasons--but were none the less inevitable. Chastity had then, it has even now, a religious importance in a woman's life, and has so wrapped itself round with nerves and instincts that to cut it free and bring it to the light of day demands courage of the rarest." ~ from A Room Of One's Own by Virginia Woolf
Image credit: Flickr user Brad K