Nearly 100 Fantastic Pieces of Journalism
These must-reads are my personal picks for the best nonfiction of 2010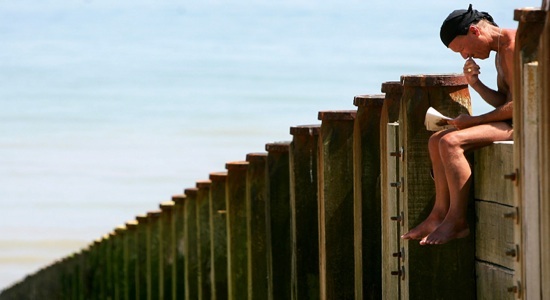 Awards season in journalism is almost over: David Brooks has long since handed out the Sidneys, the Pulitzer Prizes have been issued, and the National Magazine Award finalists find out who won next week.
Throughout 2010, I kept my own running list of exceptional nonfiction for the Best of Journalism newsletter I publish. The result is my third annual Best Of Journalism Awards - America's only nonfiction writing prize judged entirely by me. I couldn't read every worthy piece published last year. But everything that follows is worthy of wider attention. Thanks to Byliner, a promising new site dedicated to publishing and sharing feature-length nonfiction, my annual awards dating back to 2008 are soon going to have a permanent home. I am indebted to its founder, John Tayman, for including me in an enterprise well worth checking out - and for his encouragement as I assembled this list.
It was put together before I began my current gig at The Atlantic. The pieces I've selected represent only my own judgment, and do not reflect the opinions of my colleagues, whose lists would surely be wonderful and different.
The Art Of Storytelling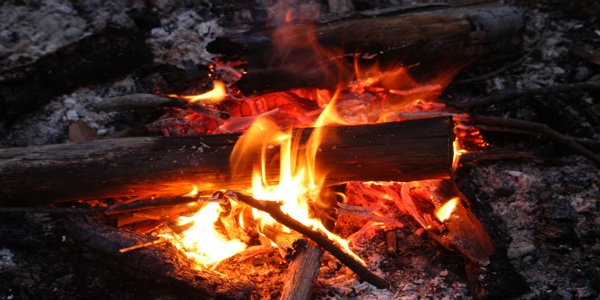 WASHINGTON MONTHLY
Dirty Medicine by Mariah Blake
Thomas Shaw invents breakthrough medical devices. In America's hospitals they'd save lives and money. But the dysfunctional industry that supplies doctors and nurses prevents these wares from getting to the patients who need them. And health care reform hasn't changed a thing.
THE TEXAS MONTHLY
Last Days Of The Comanches by S.C. Gwynne
"By the autumn of 1871, the Western frontier was rolling backward, retreating in the face of savage Indian attacks. When a ragtag army of federal soldiers arrived on the Llano Estacado to crush the hostile natives once and for all, they had numbers and firepower on their side. What they didn't know was that their enemies were led by Quanah Parker, a half-white war chief who may have been the greatest fighter of his time."
THE NEW YORKER
Pandora's Briefcase by Malcolm Gladwell
During World War II, the British pulled off one of the most successful acts of espionage in history. In its details, however, even this fascinating tale of Allied trickery suggests that spying might not be worthwhile.
THE NEW YORKER
The Hunted by Jeffrey Goldberg
In a remote corner of Africa, two American conservationists did their utmost to prevent poachers from destroying an endangered species of elephant. In their zealousness, did they go too far?
THE MORNING NEWS
The High Is Always The Pain And The Pain Is Always The High by Jay Kang
After living the ups and downs of life as a professional poker player, the author observes that "gambling narratives tend to glamorize the upswing." In his own story, however, the romance is wrapped up in the losses.
THIS AMERICAN LIFE
Patriot Games by Ben Calhoun
An unsurpassed case study in how idealistic people who enter professional politics wind up compromising their values.
ESQUIRE
The Gun by CJ Chivers
Shortly after President Eisenhower warned against the military-industrial complex, an unholy alliance of defense contractors and military brass conspired to cover up the fact that they put American troops into combat with a defective gun.
JOE BLOGS
The Promise by Joe Posnanski
The story of Bruce Springsteen's most moving song, how it got recorded, and the way it captures certain truths about working class life better than anything else.
VANITY FAIR
The Case Of The Vanishing Blonde by Mark Bowden
Private investigator Ken Brennan was given a mystery: who raped, beat and left for dead a 21-year-old blonde woman? She couldn't remember her attacker. The police gave up on the case. This is the story of the man who broke it open, and the steps that led him to a perpetrator no one else suspected.
OUTSIDE
The Killer In The Pool by Tim Zimmerman
The story of a killer whale's life - one that ends with a Sea World trainer's tragic killing. Or was it murder?
THE NEW YORKER
The Mark Of A Masterpiece by David Grann
A painting done by a famous artist can be worth many millions of dollars. An imitation is basically worthless. Art historians used their expertise to differentiate between the two - until recently, when Peter Paul Biro began using fingerprints on canvases to authenticate works scientifically.
Crime & Punishment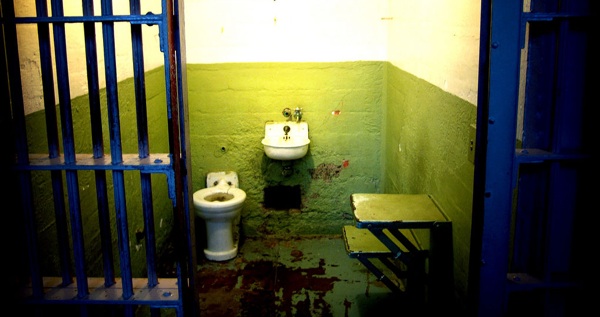 WIRED
Art Of The Steal by Joshua Bearman
Gerard Blanchard has been compared to a criminal Rain Man. His story is like every larger than life heist film you've ever seen - but this scourge of the world's bank managers is a real person.
OUTSIDE
The Ballad Of Colton Harris-Moore by Bob Friel
"In the Northwest's San Juan Islands, best known for killer whales and Microsoft retirees, a teen fugitive has made a mockery of local authorities, allegedly stealing cars, taking planes for joy­rides, and breaking into vacation homes. His ability to elude the police and survive in the woods has earned him folk-hero status. But some wonder if the 18-year-old will make it out of the hunt alive."
THE ATLANTIC
Prison Without Walls by Graeme Wood
What if America replaced much of its broken prison system by tracking convicted lawbreakers with ankle bracelets? Early studies show a benevolent twist on Big Brother might be better at reducing incarceration costs and cut crime.
THE NEW YORK REVIEW OF BOOKS
The Rape Of American Prisoners by David Kaiser and Lovisa Stanow
The most shocking thing about this piece isn't the alarming frequency with which juvenile offenders are raped while in custody - it's how seldom their abusers are charged with crimes even when they are caught.
THE WALL STREET JOURNAL
A Solitary Jailhouse Lawyer Argues His Way Out Of Prison by Sean Gardiner
A high school dropout educates himself in a law library, sues for access to records from his trial, confronts witnesses who testified against him, and proves the corruption of the prosecutor who wrongfully convicted him.
THIS AMERICAN LIFE
Is That A Tape Recorder In Your Pocket Or Are You Just Happy To See Me
(based on a five part Village Voice story by Graham Rayman)
What happens when an NYPD officer spends months carrying a tape recorder in his front pocket? He documents how one precinct really works, captures numerous illegal acts by police, and is nearly committed against his will by superiors eager to intimidate him.
THE ATLANTIC
The Wrong Man by David Freed
Falsely accused of perpetrating a series of anthrax attacks in the fall of 2001, Dr. Steven J. Hatfield tells his story for the first time.
SLATE
The Chemist's War by Deborah Blum
The strangely forgotten story of "how the U.S. government poisoned alcohol during Prohibition," ultimately killing perhaps 10,000 Americans.
GQ
Hope. Change. Reality. by Wil S. Hylton
When Barack Obama won the White House, campaigning in part against the lawlessness of the Bush Administration, he tapped Eric Holder as Attorney General. Two years later, the man charged with cleaning up the Justice Department and closing down Gitmo has been stymied at every turn.
THE NEW YORKER
In The Name Of The Law by William Finnegan
In Tijuana, where endemic police corruption prevented anyone from opposing the drug cartels, an uncompromising new law enforcement official is finally fighting back against organized crime. Is he reasserting the rule of law or undermining it in a different way?
GOVERNING
Mississippi's Corrections Reform by John Buntin
In the most notorious prison system in America, that rarest of things happened - a push for reform that actually worked.
Sports & Leisure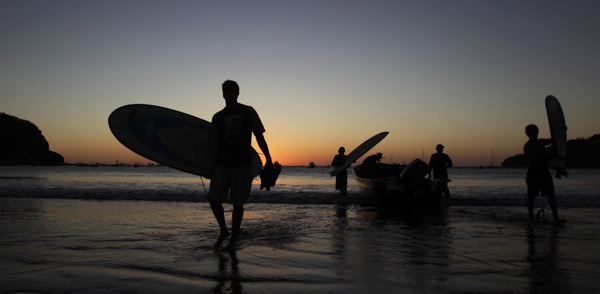 TABLET
Smash by Howard Jacobsen
Was he the best ping pong player ever? Marty Reisman says that's how he'd be remembered if the game wouldn't have been taken over by whippersnappers with new-fangled paddles. So late in life, he began challenging some of the best in the sport with only one condition: old school equipment.
ESPN: OUTSIDE THE LINES
Believeland by Wright Thompson
A profile of Cleveland, Ohio, told through the lens of its sports fans and their latest heartbreak.
THE NEW YORK REVIEW OF BOOKS
The Chess Master And The Supercomputer by Garry Kasparov
One of the world's most accomplished chess champions reflects on how CPUs changed his game.
THE NEW YORK TIMES MAGAZINE
What Is I.B.M.'s Watson? by Clive Thompson
A generation ago, an I.B.M. computer beat Garry Kasparov at chess. Now the company has made a machine that plays Jeopardy. Can it win?
THE OBSERVER
Video Games: The Addiction by Tom Bissell
What hobby took over Tom Bissell's world even more than his cocaine habit? Playing Grand Theft Auto.
THE STRANGER
The Mystery of the Tainted Cocaine by Brendan Kiley
A five part series on a dangerous substance that's poisoning the world's cocaine supply, how to avoid it, and the human suffering caused by drug prohibition.
EDIBLE GEOGRAPHY
A Cocktail Party In The Street: An Interview With Alan Stillman by Nicola Twilley and Krista
Ninivaggi
How T.G.I. Fridays became the first singles bar in New York City and changed American happy hour culture forever.
SLATE
You Should Worship Kelly Slater by Matt Feeney
The best surfer in the world, why he should be a bigger star, and the reasons he isn't.
Science, Religion & Human Nature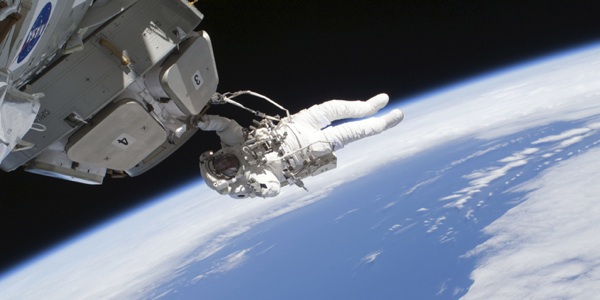 THE NATION
Postcard From Palestine by Christopher Hayes
A dispatch from Hebron - a Palestinian city with an Israeli settlement in its midst.
THE WALL STREET JOURNAL
In Chile, The Lessons Of Isolation by Theodore Dalrymple
A meditation on social pressure, and how it can be conducive to virtue as well as vice.
THE OBSERVER
The Little Pill That Could Cure Alcoholism by James Medd
Is alcoholism "a physical condition with a spiritual solution," as Alcoholics Anonymous has long insisted? Dr Olivier Ameisen no longer thinks so - having successfully ended his own debilitating addiction, he thinks he's found a revolutionary cure for the disease in the form of a widely available pill.
TEXAS OBSERVER
He Who Casts The First Stone by Forrest Wilder
In Amarillo, a militant Christian group is targeting the city's swingers with a campaign of constant harassment - and they say that the gay bars, strip clubs and porn shops may be next.
ESQUIRE
Invasion by Tom Junod
The subject is ants: "If you think the numbers sound like abstractions, if you wonder what deranged census-taker came to the conclusion that in the shadow of each and every human being there lives a hidden host of 1.6 million, well, that only means you haven't attempted the experiment of peacefully coexisting with them."
THE AMERICAN SCHOLAR
Solitude And Leadership by William Deresiewicz
What America lacks is leaders who are capable of deep, original thinking.
THE AMERICAN INTEREST
Understanding Corruption by Lawrence Rosen
In the United States, the norms that influence how we conceive of corruption are far different than what prevails in the Middle East - and our efforts in the region are doomed to failure until we understand that.
ARCHAEOLOGY
Should We Clone Neanderthals? by Zach Zorich
As scientists decode their genome, a look at the scientific, legal, and ethical obstacles to bringing them back from extinction.
MILITARY HISTORY QUARTERLY
Holy Terror: The Rise Of The Order Of The Assassins by Jefferson Gray
For almost two centuries, The Order Of The Assassins "played a singular and sinister role in the Middle East," terrifying enemies through their own brand of asymmetric warfare.
THE NEW YORK REVIEW OF BOOKS
Night by Tony Judt
A man with Lou Gehrig's disease explains why getting through it is so trying.
VANITY FAIR
The Genesis 2.0 Project by Kurt Anderson
The Large Haldron Collider "exists in a near-magical realm, a $9 billion cathedral of science that is apparently, in any practical sense, useless." A look at the secrets physicists hope it will unlock.
THE ATLANTIC
Autism's First Child by John Donvan and Karen Zucker
The life story of the first person ever diagnosed with autism - and the hope his long, happy life holds for the one in 110 children who suffer from the condition.
On Birth, Death, & The Afterlife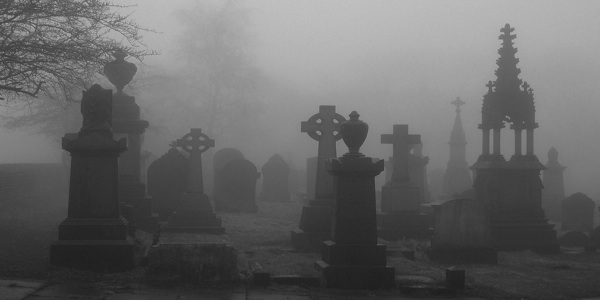 MOTHER JONES
Inside India's Rent-A-Womb Business by Scott Carney
Wealthy Western couples are flocking to India, where the medical tourism industry is offering the best deal on a vital commodity: wombs.
THE ATLANTIC
Letting Go of My Father by Jonathan Rauch
"The author found himself utterly unprepared for one of life's near certainties--the decline of a parent." And then he discovered that he wasn't alone.
THE NEW YORKER
Letting Go by Atul Gawande
"Modern medicine is good at staving off death with aggressive interventions--and bad at knowing when to focus, instead, on improving the days that terminal patients have left."
GQ
Are You Sure You Want To Quit The World? by Nadya Labi
On an Internet message board, an anonymous figure was befriending people contemplating suicide - and pushing them to go through with it.
VANITY FAIR
The Distant Executioner by William Langewiesche
Inside the spooky world of America's warrior sharpshooters, "the sniper's special talents and torments," and how they cope.
AMERICAN SCIENTIST
To See For One's Self by Darin L. Wolfe
The case for cutting more people open after they die, so that we can continue benefiting from a medical procedure that has taught us more about the human body than anything else.
n+1
The Frozen Ladder by Julia Grønnevet
A personal essay.
THE TIMES OF LONDON
The British POW Who Broke Into Auschwitz - And Survived by Jake Wallis Simons
A 91-year-old veteran of World War II reflects on one of the most audacious acts of that conflict - and why he risked his life to bear witness to history.
THE NEW YORK TIMES MAGAZINE
Until Cryonics Do Us Part by Kerry Howley
Men who want to freeze themselves when they die in hopes of being brought back when technology permits it are provoking a backlash from an unexpected quarter: their wives.
Multimedia Matters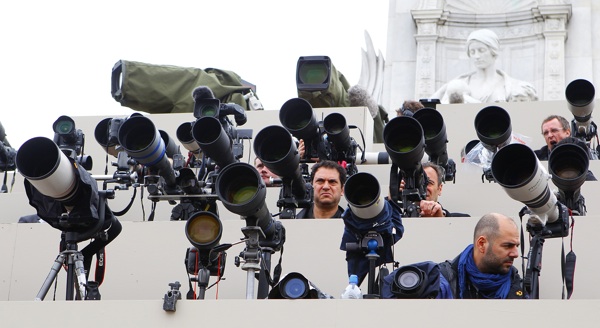 THE GUARDIAN
On Taking Comic Novels Seriously by Howard Jacobson
"The liveliest effusions of wit and humour are simply what the reader of a novel has a right to expect."
THE PARIS REVIEW
The Art Of Non-Fiction Number 3: John McPhee by Peter Hessler
The aged master, arguably the world's best non-fiction writer, reflects on his career and his method.
THE AWL
Seven Years As A Freelance Writer by Richard Morgan
An insider's look at what it's like to write for glossy magazines. You'll envy and pity the writer by the end.
THE NEW YORK TIMES
A Bully Finds A Pulpit On The Web by David Segal
The ultimate consumer affairs article about what is perhaps the worst customer service in the history of humankind.
CONELRAD ADJACENT  
Hiroshima: This Is Your Life by Bill Geerhart
On May 11, 1955, before an audience of millions of viewers, a survivor of the Hiroshima bombing was shocked to receive a handshake from the co-pilot who flew the mission to destroy his city.
THE NEW YORK REVIEW OF BOOKS
Generation Why by Zadie Smith
A review of The Social Network. And a meditation on the ways that technology can shape and change how we think and behave toward one another.
THE NEW YORK REVIEW OF BOOKS
The Beck Revelation by Mark Lilla
By taking Glenn Beck's ideas seriously, the author gets as close as anyone has to teasing out what motivates the Fox News host and his bizarre brand of cable tv and talk radio.
ESQUIRE
TV's Crowning Moment Of Awesome by Chris Jones
(If you enjoy the piece, also listen to Act Four in this episode of This American Life.)
Terry Kniess performed better than anyone in the long history of The Price Is Right - so well that producers freaked out backstage as he racked up winnings. Was it luck? Skill? Or did he cheat?
The Innovative & Creative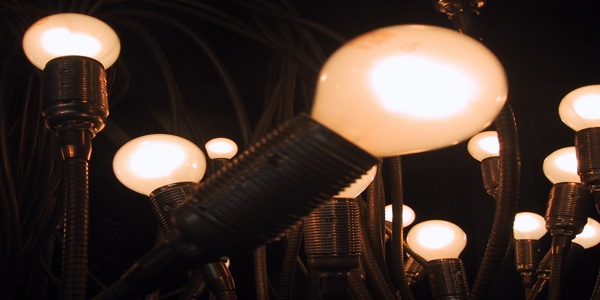 THE SAN FRANCISCO PANORAMA
Could It Be That the Best Chance to Save a Young Family From Foreclosure is a 28-Year-Old Pakistani American Playright-slash-Attorney who Learned Bankruptcy Law on the Internet? Wells Fargo, You Never Knew What Hit You by Wajahat Ali
One of the most fun pieces of the year, despite its subject - a newly minted lawyer trying to help a family save their home.
DEFUNCT
Long Live The Jart by Ander Monson
The avant garde remembrance of a beloved lawn dart.
RADIOLAB
Limits
An investigation into the outer limits of the human body. How far can we push ourselves?
SLATE
Kanye West Has A Goblet by Jonah Weiner
Rather than tell us how the celebrity profile might evolve in the age of Twitter, the author shows us - and gives Gay Talese a run for his money.
SLATE
Please Allow Me To Correct A Few Things by Bill Wyman
An imagined response by Mick Jagger to the recently released Keith Richards memoir. This is Slate at its best: inventive, smart, and spot on in its cultural analysis.
THE NEW YORK TIMES
The Anosognosic's Dilemma (Parts 1 through 5) by Errol Morris
On the intractable problem of not knowing what you don't know.
THE GUARDIAN
This Is A News Website Article About A Scientific Paper by Martin Robbins
A spot on parody.
Food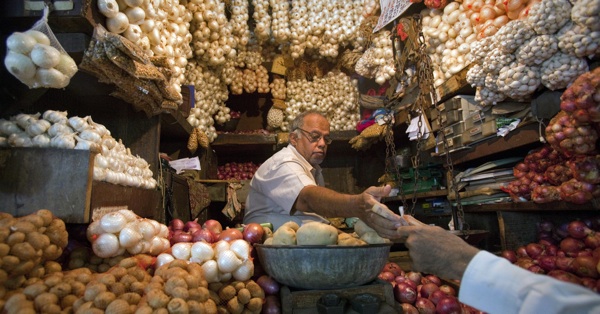 TEXAS MONTHLY
Consider The Oyster by Gary Cartwright
An unparalleled ode to the oyster - and a regretful premonition of its possible demise.
FORTUNE
Inside The Secret World Of Trader Joes by Beth Kowitt
Everything you ever wanted to know about the innovative grocery store chain and its uncanny ability to deliver tasty, original fare at bargain prices.
THE NEW YORK TIMES
The 36-Hour Dinner Party by Michael Pollan
Friends. Food. And the ultimate backyard cookout.
THE NEW YORK TIMES MAGAZINE
Tuna's End by Paul Greenberg
Blue fin tuna can swim as fast as 40 miles per hour, navigate journeys thousands of miles long, and thrive anywhere from the tropics to frigid subarctic seas. Unfortunately, they may not survive long enough to be seen by your grandkids.
THE NEW YORK TIMES MAGAZINE
Keeping It Kosher by Frank Bruni
An Italian restaurant in Crown Heights, Brooklyn is trying to do something every other institution in that neighborhood has failed at - bringing Hasidic Jews, blacks, and white secular liberals together in one place.
GOURMET LIVE
The Guiltless Pleasure by Rick Bragg
The definitive ode to mayonnaise.
Profiles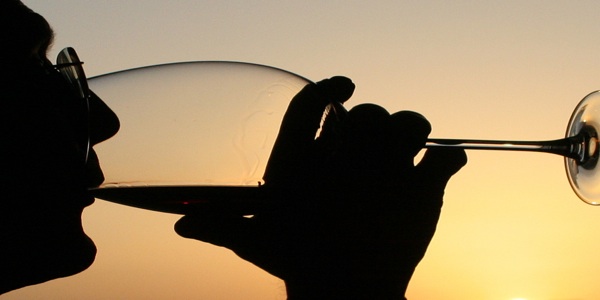 NEW YORK MAGAZINE
The James Franco Project by Sam Anderson
That most rare of magazine features - a celebrity profile with an unfamiliar narrative.
DETAILS
Everything You Know About Mike Tyson Is Wrong by Ivan Solotaroff
Few interviews so adeptly force the reader to confront the fact that our complicity in the fame industry is indefensible.
SLATE
Big Breitbart by Christopher Beam
In a year that saw several profiles of Andrew Breitbart this one was the standout - a look at the man behind the bombast and bullshit.
ESQUIRE
Roger Ebert: The Essential Man by Chris Jones
The defining portrait of America's most famous movie critic, the cancer that cost him his jaw, and the unexpected turn his career has taken after all these years.
THE NEW YORKER
Frat House For Jesus by Peter J. Boyer
The secretive religious organization that ministers to many of Washington DC's most powerful people.
THE NEW YORK TIMES MAGAZINE
The Jihadist Next Door by Andrea Elliott
As a 15-year-old, Omar Hammami had just been elected president of his sophomore class at an Alabama high school. A decade later, he was on the eastern edge of Africa leading a brutal Islamist insurgency. Why?
THE NEW YORK TIMES MAGAZINE
The Man The White House Wakes Up To by Mark Leibovich
In Washington DC, an obscure publication by a quirky man is widely read among the ruling class.
GQ
The Comedian's Comedian's Comedian By Amy Wallace
An inquiry into Gary Shandling as comic innovator: it hints at what humor might look like if our cultural obsession with irony makes space for an earnest but sophisticated avant garde.
THE GUARDIAN
Insane Clown Posse: And God Created Controversy by Jon Ronson
Behind the nasty lyrics, the profane antics, and the clown makeup, a Detroit rap duo reveals a two-decade long plot to trick their fans into accepting Jesus as their savior.
THE WEEKLY STANDARD
The Boy From Yazoo City by Andrew Ferguson
If you only read the passage that caused its subject, Haley Barbour, so much trouble, you missed out on the fascinating life story of "Mississippi's favorite son."
This Is A Business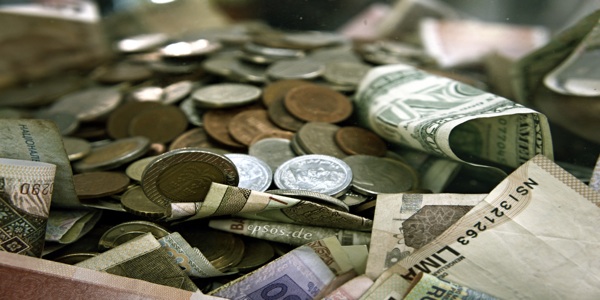 PLANET MONEY
Dreaming of Plastic Crates in Haiti by Caitlin Kenney
It should have been a simple project: if Haitian mango farmers would just put their fruit in plastic crates they could double their income. In international development, however, nothing is ever that simple.
TEXAS MONTHLY
The Lost Girls by Mimi Swartz
The sex trade is thriving in Houston - and many of the people working in it are little better off than slaves.
NEW YORK
Rachel Uchitel Is Not A Madam by Lisa Taddeo
A peek inside New York City clubs where bottle girls play the role of 21st-century courtesans.
THE WASHINGTON MONTHLY
The Closing Of The Marijuana Frontier by John Gravois
In Mendocino County, California, pot is king - and its cultivators face complications unlike any other American farmers.
THE AWL
My Summer On The Content Farm by Jessanne Collins
How the Web's content farms produce the empty-calorie content that clutters up your Google results.
DESIGN OBSERVER
All Those Numbers: Logistics, Territory and Walmart by Jesse Lecavelier
What the discount retailer - the largest private employer in the United States - can teach us about design and efficiency.
VANITY FAIR
Beware Of Greeks Bearing Bonds by Michael Lewis
"How on earth do monks wind up as Greece's best shot at a Harvard Business School case study?" Michael Lewis descends on the country to find out, and discovers a peculiar brand of fiscal madness.
THE ATLANTIC
God Help You. You're On Dialysis. by Robin Fields
The dirty secret of America's dialysis centers, where kidney patients are needlessly dying.
THIS AMERICAN LIFE
NUMMI by Frank Langfitt
In the mid 1980s, one of Japan's most successful auto-makers willingly shared all the secrets of its success with GM. This is the story of why the company failed to take advantage of the opportunity.
THE NEW YORK REVIEW OF BOOKS
The Pirates Are Winning! by Jeffrey Gettleman
The celebrity outlaws of Somalia and their brazen, violent, largely successful plunder of global commerce.
THE BELIEVER
Sweatpants in Paradise by Molly Young
A close look at the peculiar environments where we shop.
THE ATLANTIC
Gentrification And Its Discontents by Benjamin Schwartz
Why the Manhattan neighborhoods you love can never last forever.
THE POINT
Predatory Habits by Etay Zwick
A jeremiad against Wall Street and its out-sized place in American life.
CITY JOURNAL
Start-Up City by Ed Glaeser
If you want your city to succeed it's not huge employers you want - it's lots of small entrepreneurs.
SLATE
Tokyo Hooters Girls by Paige Ferrari
"In Japan, food portions are small, women's shoulders are modestly covered, and Pamela Anderson's breasts are not a certified national obsession. This makes Hooters' innuendo-heavy version of family dining an odd fit that the chain's Japan team had to coach into reality."
- In lively, exquisitely crafted prose, Will Wilkinson offered posts at Democracy In America that managed a rare trifecta: they were provocative, logically sound, and infused with razor sharp wit.
- Glenn Greenwald, Julian Sanchez, Radley Balko and Adam Serwer for their vital work on civil liberties.
- Joe Posnanski for his delightful sports blog.
This list has improved every year thanks to reader support. If you value this effort - or if you're just a lover of nonfiction - I encourage you to sign up for The Best Of Journalism newsletter. For $1.99 per month, you'll get my recommendations on what to read every week, and occasional editorial treats too. My subscribers include some of the most accomplished writers and editors in American journalism. Finally, congratulations to all the writers and editors who produced this year's winning entries.
Image credits: Reuters and Flickr users Bradley James, Doug Beckers, Tim Green, Spigoo, Jenny Downing and Epsos.de