How to Prepare for Terrence Malick's 'The Tree of Life'
Anticipation for the New World director's latest film has been building for months. A guide to getting ready for its release.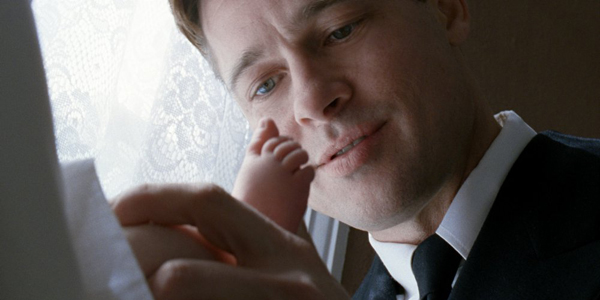 Cottonwood Pictures
On Wednesday, the Cannes Film Festival unfurled the red carpet for its 64th annual installment. Woody Allen's Midnight in Paris opened the 11-day event, to generally positive notices. But the festival's most anticipated premiere remains Terrence Malick's The Tree of Life, a largely 1950s-set coming-of-age film starring Brad Pitt, Sean Penn, and newcomer Jessica Chastain. It will vie for the festival's top honor, the Palme d'Or, alongside new films from such celebrated auteurs as Pedro Almodóvar, Lars von Trier, and Jean-Pierre and Luc Dardenne, to name just a few.
Before The Tree of Life, the famously reclusive Malick had directed only four features, with a much-speculated-upon 20-year gap between his second (Days of Heaven) and third (The Thin Red Line) films. Malick's detractors often cite his tendency to cut away to tall grass swaying in the wind, and his rambling, crypto-philosophical voiceovers, as the height of ponderousness. But from Badlands (1973) through The New World (2005), each of his films provides a disarmingly (and sometimes disturbingly) beautiful meditation on mankind's place in the natural world, with a particular recent focus on civilizations in collision. "Other people direct movies. Terrence Malick builds cathedrals," goes an apt quote from the critic Matt Zoller Seitz, trotted out recently by the Los Angeles County Museum of Art in promotion of a weekend-long retrospective. Passions run high on Malick-themed comment threads as well. "[W]henever someone is like, 'Oh that looks boring.' I yell at them for 5 minutes and then i defriend them IN LIFE," read a response to a March Vulture post on Tree of Life's new poster.
Anticipation for Malick's fifth movie, which will reach stateside theaters starting May 27, has only increased with every fresh delay—and there have been a lot of them. The filmmaker reportedly showed a rough cut of the movie, already pushed back from a planned Christmas 2009 release, to the Cannes selection committee in 2010, then concluded it still wasn't ready. (He has a reputation for taking his time in the editing room, where he apparently also likes to listen to Green Day; he re-cut both The Thin Red Line and The New World between their Oscar-qualifying runs and their commercial releases.) The new film, which has hit a number of more mundane snags as well—it changed U.S. distributors late last year, and more recently there has been a legal dispute over the film's U.K. release—was rumored to premiere at practically every major festival since last year's Cannes, but never surfaced. All the while, buzz persisted about 2001: A Space Odyssey effects mastermind Douglas Trumbull's work on the film, confirmed by a trailer released in December that included a wealth of cosmic imagery. Embedded in the collage-like poster that followed was a still of a raptor-like dinosaur.
Recently, an IMDb commenter who claimed to have seen the film likened it to The Fountain and The Curious Case of Benjamin Button. But there are a number of other films that might make more rewarding anticipatory viewing for The Tree of Life. Perhaps Malick's film will be something akin to Andrei Tarkovsky's enigmatic, autobiographical The Mirror (1975), a visually stunning, hauntingly spiritual work that weaves back and forth between past and present. Flowing as well between color and black and white, newsreel footage and serenely unnerving dream sequences, The Mirror is one of the cinema's finest tone poems, a vivid sequence of sense-memories.
Like Tarkovsky (and Malick), Greek director Theo Angelopoulos, whose film Eternity and a Day won the Palme d'Or in 1998, patiently looks both outward and inward, yielding passages of often breathtaking fluidity. In Landscape in the Mist (1988), available to stream "instantly" on Netflix, Angelopoulos tells the simple story of Voula (Tania Palaiologou) and Alexandros (Michalis Zeke), a brother and sister on a border-crossing mission to find their father. In the process, the children embark upon a slow and painful initiation into the arcane adult world. The film, full of dazzling images, concludes with a glimpse of what might be interpreted as its own tree of life, revealed slowly through a lifting fog.
Any viewer looking for a supplement to Malick's four films with something all-American would do well to take in David Gordon Green's stellar debut, George Washington (2000), which follows a band of preternaturally introspective kids in industrial-rural North Carolina, and their attempt to cover up a tragic accident. In tone, the film feels like a modern-dress Days of Heaven, if a little goofier. Green has lately orchestrated stoner mock-epics (Pineapple Express, Your Highness), but once upon a time he seemed Malick's most promising disciple (Malick himself would even go on to produce Green's 2004 Southern thriller Undertow). Not unlike George Washington, a Tree of Life clip posted last week on EW.com shows a lot of kids being kids.
Perhaps it's foolish to speculate on the possible similarities of these films to one that hasn't yet been released, thereby inflating expectations even further. Whatever the case, we will find out soon enough what The Tree of Life has in store; the best-case scenario is that it's as sublimely immersive as Malick's previous films, or those other titles listed above.