Happy Birthday, Ralph Waldo Emerson: A Video Tribute
A celebration of the thinker and Atlantic co-founder—and perhaps America's original geek—208 years after his birth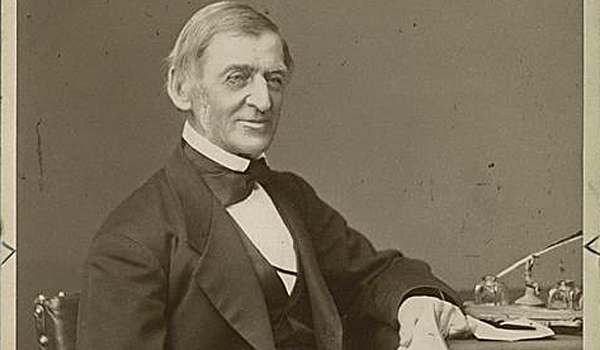 Today marks the 208th birthday of poet, essayist, lecturer, philosopher, and
Atlantic
co-founder
Ralph Waldo Emerson
, father of
Transcendentalism
—a belief system in which spirituality transcends the physical and the doctrines of organized religion, and is instead based on the individual's intuition, advocating for "a poetry and philosophy of insight and not tradition." His iconic 1837 speech, "
The American Scholar
," is commonly considered the American "Intellectual Declaration of Independence" and, to put it in modern layman terms, is easily the original geek manifesto. His seminal essay "Self-Reliance" remains one of history's most important works on individuality and anti-conformity.
Emerson: The Ideal in America
is the first documentary about the life and work of the great thinker, whose belief in "the infinitude of the private man" is embedded in contemporary concepts ranging from spirituality to spirit of entrepreneurship to ideals of individualism and personal agency. The film is available both online in its entirety and on
DVD
, and is very much a must-see.
"Here is the real secret to Emerson's work: He stands still, he listens to his heart, and he writes as he listens."
To commemorate Emerson's birth today, Seth Godin's Domino Project is releasing a fantastic new edition of Self-Reliance, featuring self-reflections from both historical and contemporary luminaries, as well as quotes from icons like Henry Ford, Helen Keller, Steve Pressfield, and Milton Glaser. In classic Domino Project fashion, it's a multiplatform release including a hardcover, audio CD, mp3, Kindle ebook, Audible audiobook, limited deluxe edition (with cover design eerily similar to the Holstee Manifesto), and shareable multi-packs.
---
This post also appears on Brain Pickings.
Image: Wikimedia Commons