The Tribeca Film Festival Comes of Age
This year's iteration of the annual fest shows how much has changed since its inception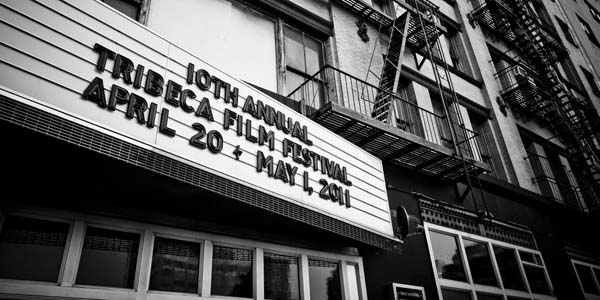 Tribeca Film Festival
The Tribeca Film Festival has now been around a decade, and the consensus seems to be that it's coming of age quite nicely. "As Tribeca Festival Turns 10, Grumbling Subsides," read the headline of Stephen Holden's introductory New York Times roundup of this year's edition, running tomorrow through May 1; in The Wall Street Journal Steve Dollar wrote that the event "is now, more simply, concerned with showing films," rather than "revitalizing the economy."
The festival was founded in the wake of 9/11, with the mandate of drawing people back to downtown Manhattan, and it quickly grew in size: By 2005 its lineup boasted a whopping 176 features. That total is down to a more manageable 93 this year (though up slightly from last year's 85), even as the number of submissions has steadily climbed. Changes may also be observed beyond the figures-oriented fact sheet: Past opening-night films have included Baby Mama and Shrek Forever After, but this year brings the potentially more tasteful The Union, a music documentary by veteran writer-director Cameron Crowe.
All the while, Tribeca continues to cultivate a reputation for unpretentious eclecticism. The Swedish vampire cult favorite Let the Right One In made its North American premiere there in 2008, and last year's standout documentary slate was toplined by three—count 'em three—contributions from Oscar winner (and Atlantic correspondent) Alex Gibney. (This year he's back with yet another.) Perhaps it's telling that consummate genre-dabbler Michael Winterbottom has brought three features to Tribeca, and this year brings a fourth (The Trip).
In addition to the usual slew of New York-centric films, 40 countries are represented in this year's slate, including premieres from every habitable continent. Over the next two weeks, the Entertainment Channel will be running regular dispatches from the cobblestoned neighborhood of Tribeca (well, technically Chelsea and the East Village, too). So please stay tuned for immediate impressions, filmmaker interviews, and more!
See what else is On Our Radar this week.
Read all of The Atlantic's Tribeca Film Festival coverage.