See 'Calvin and Hobbes' Creator Bill Watterson's First Piece of Art in 16 Years
In November 1995, Bill Watterson, who created and drew the comic strip Calvin and Hobbes for ten years, announced he was discontinuing the popular syndicated series in a simple letter to newspaper editors:
I will be stopping Calvin and Hobbes at the end of the year. This was not a recent or an easy decision, and I leave with some sadness. My interests have shifted, however, and I believe I've done what I can do within the constraints of daily deadlines and small panels.
The last strip published on December 31, 1995. In the years since, Watterson has been notoriously reclusive. But last year, on the 15th anniversary of Calvin and Hobbes, he spoke about the occasion to Cleveland's The Plain Dealer, and now his first new art in 16 years is being auctioned off for charity.
The piece is a 6' by 8' oil painting of the character Petey Otterloop from Richard Thompson's Cul de Sac comic series, and is being contributed to the Team Cul de Sac fundraising project for Parkinson's research.
Here's a look at the painting: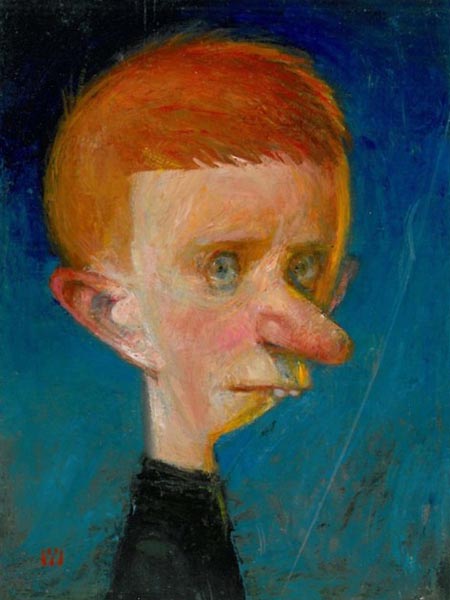 Bill Watterson
Read the full story at The Washington Post's Comic Riffs blog.