R.I.P. Jess Jackson: 'He Liked To See His Horses Run'
The famous owner of many fine racing horses has died at the age of 81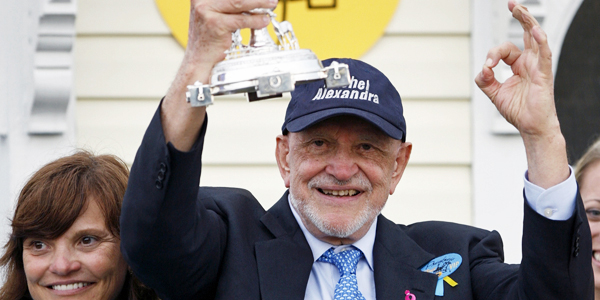 Word came to the world of Thoroughbred horse racing Thursday morning that Jess Jackson, the man who founded the Kendell-Jackson winery, had died at age 81 of complications from cancer. Stomping on the terra wherever he found it as one of the world's richest men, Jackson owned and raced many fine racehorses, including the magnificent Curlin—perhaps the best American racehorse of the past decade—and Rachel Alexandra—a brilliant filly whose exploits in 2009 brought nothing but honor to the sport of kings.
In the next few hours, and days, tributes to Jackson no doubt will pour in from all over the world from both the wine set and the horsey set. My favorite so far comes from Ray Paulick, in Kentucky, who covers the sport from the ground up. This morning, Paulick wrote of Jackson:
He liked to be in control of things and loved the spotlight, issuing press releases and holding teleconferences and giving rambling speeches when accepting Eclipse Awards for his horses. But more than anything else, he liked to see his horses run. He kept Curlin and Rachel Alexandra in training as 4-year-olds when conventional wisdom would have said to retire them to the breeding shed a year earlier.

After all the tough talk, the litigation, the posturing, and the bluster, that's what I'll remember the most. He liked to see his horses run.
And, really, could any horseman ask for a better epitaph?
Image credit: Reuters/Joshua Roberts