Pia Toscano Voted Off 'American Idol,' and Hollywood Just Won't Stand for It
Everyone from Tom Hanks to Dax Shepard is enraged that the 22-year-old power belter was eliminated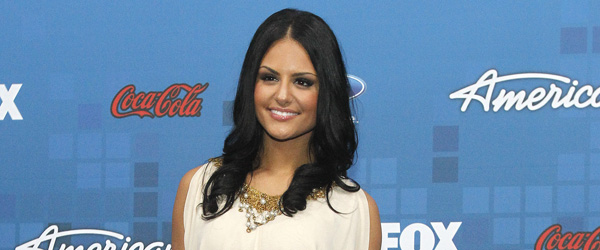 REUTERS/Mario Anzuoni
Pia Toscano was voted off American Idol last night, inciting audible outrage from the show's studio audience, shocked tears from judge Jennifer Lopez, actual discernible emotion from Randy Jackson, and even some claims of Idol sexism by TV critics.
The 22-year-old power belter from Howard Beach, NY, was widely believed by fans and critics alike to be a shoo-in for the show's finals, singing circles around her competition and arguably boasting the title of "Hottest Idol Contestant Ever." Her elimination last night, after a performance of Tina Turner's "River Deep, Mountain High" during Rock and Roll Hall of Fame Week, then, was shocking. And Tom Hanks is pissed:

The two-time Oscar-winner (and closet Idol fan) wasn't the only celebrity to take to Twitter to express their dismay over last night's results. From Snooki to Ellen, Hollywood will not stand for Pia Toscano's elimination:








Season 10 of Idol began with seven women and six men. After five live episodes, there are now only two women—and all six men still stand. Toscano received a standing ovation with her first performance of "I'll Stand By You," and also won rave reviews from the judges for her take on "All By Myself" and "Don't Let the Sun Go Down on Me." This is her performance Tuesday night of "River Deep, Mountain High":
This child, presented without comment, is now considered the frontrunner to win:
Tom Hanks speaks the truth.