Decoding the strange messages in a book that's attempting to demystify plastic surgery for little girls and boys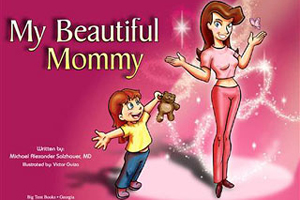 Big Tent Books
When I was six, I mistakenly watched my mother get her eyebrows waxed. An early adopter of new forms of aesthetics, my mother discovered that the beauty salon at our local G. Fox department store had added waxing to their menu of services, and, sick of tweezing her eyebrows into thinly arched parentheticals (this was the early 70s), she eagerly made an appointment.
I was excited to accompany my mother on this maiden depilatory voyage. Mostly because I loved riding the escalators and knew we'd be stopping for Brown Cows at the store's soda fountain post-waxing. But there was something magical about the way my mother described the procedure; that this professional reshaping would somehow reshape her life into something more glamorous than the life she led as the suburban mother of two young children.
But then I made the mistake of looking. As my mother lay on the freshly papered examining table, the technician painted something that looked like Oompa Loompa flesh across my mother's eyebrows. It was a ghoulish visual and gave my mother the cranial brow of Frankenstein's monster. "One, two, three," said the lady, ripping off the orange material in one swift, violent motion.