On 'King of Limbs,' the Happiest Radiohead Song Ever
The melancholy British band's latest album features a track that expresses an unusual sentiment: levity.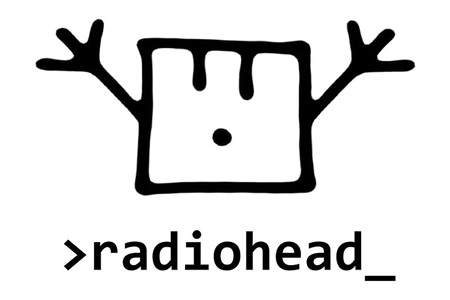 Wikimedia Commons
You can love Radiohead while admitting that, yes, they do deserve their rep as rock's preeminent producers of wrist-slit soundtracks. After all, this is a band whose popularity was born out the self-hater's theme song "Creep," and who have consistently packaged tenderness—think back to 2003's "I Will," Thom Yorke's serenade to his infant son—with lyrics about bunkers and bombs.
Now comes King of Limbs, set upon the world with nil fanfare Friday and yet already racking up descriptions like "dour," "somber," and "richly depressive." From a quick listen, you can understand why. "Bloom" opens the proceedings with a drum skitter resembling the mechanized clomp of a dying horse, while "Lotus Flower" boasts a bass line that—like the accompanying video of Yorke dancing to it—tries for sexy but seems sinister. And "Morning Mr. Magpie" picks a fight with its very first line: "You've got some nerve..."
But there's a positive vibe here that Radiohead have never fully embraced before, and it's displayed most stunningly on the album's closer, "Separator." A piano note rings like a church bell; a snappy, circular rhythm approximates a swagger. Promisingly, the bass line wanders upwards. Meanwhile, Yorke, in a just-woken-up mumble, describes feeling as though he has indeed arisen from a "long, blue dream." Things appear the same—"exactly as I remember, every word, every gesture—but something's changed: A weight has been lifted, and the "sweetest flowers and fruits" surround him.
The Garden-of-Eden imagery wouldn't be so striking without all that precedes it. King of Limbs is an album about burden, whose title, which references a millennium-old English oak, points at the idea that to live is to accumulate mass. On "Little by Little," Yorke sings about slowly succumbing to "obligation," and on "Lotus Flower," an unnamed force—perhaps drugs, perhaps dance, perhaps sex—promises it can heal aching hearts and deliver freedom from worry. At the midpoint of the album, the wordless rhythmic bustle of "Feral" stands as a seeming reminder of the wild instincts humans work to keep secret each day.
Things begin to turn lovelier on acoustic lullaby "Give Up The Ghost," with Yorke shedding burden by acknowledging submerged desires—"what seems impossible"—and disappointments. "Don't haunt me," goes its plenty-haunting refrain. Conceptually, it's the perfect set-up for the reverie of "Separator," which sees Yorke singing that he has left the back of a "giant bird." It's an image that suggests a healthy comedown from a precarious perch and a return to the power to set his own course.
Indeed, "Separator" hits its brightest passage as Yorke describes a series of movements: "I fell open, I laid under..." A twinkling guitar melody inches higher and higher in the mix, and reverb collects behind the buoying bass like the shimmering detritus of a comet trail. "Wake me up," Yorke cries repeatedly. He's alive and exalting in the push and pull of existence, rather than cowering from it or floating above it.
On previous albums—most noticeably on King of Limbs' more-immediate, romance-obsessed predecessor In Rainbows—any peace Yorke found was cut with the realization that it would be temporary, save for the memories stored on videotape. But on "Separator," Yorke visualizes eternity: "If you think this is over, then you're wrong." With that line, he might be talking about struggle, or he might be talking about relief from it. Either way, for the first time ever, Radiohead arrives at the sound of acceptance.