America Agrees: The Black Eyed Peas' Super Bowl Performance Stank
At this year's Super Bowl, the Black Eyed Peas serenaded the nation with a medley of their greatest hits during the game's halftime show. The performance involved some odd futuristic space costumes, a glowing mosh pit of backup dancers, a cameo by Guns and Roses' Slash, and Usher doing a split. It was, as most Superbowl performances go, over the top. But, was it any good?
Polling done by ESPN gives the performance an F. As this map (via ESPN) shows, every single state in the Union gave the Black Eyed Peas a failing grade. At the time of this post almost 53,000 viewers had voted.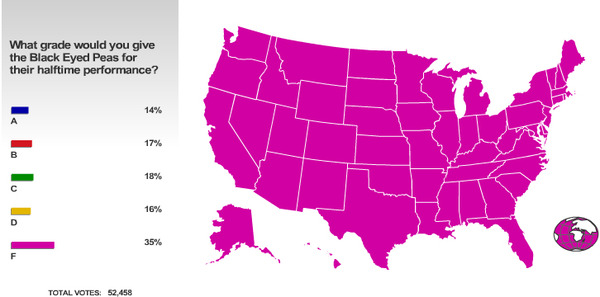 For state by state results, view the interactive version of this map at
ESPN
.