'The Office': See the Super Sweet Comic That Pam Drew for Jim
Last Thursday's episode of The Office, "Classy Christmas," was a return to form for the NBC series: the perfect mixture of lunacy, cleverness, and poignancy. No scene in the episode elicited a bigger "aww" than when Jim and Pam exchanged gifts. She nervously gave him a comic book, The Adventures of Jimmy Halpert, that she had spent all year drawing up herself:
The comic—in which Jim gets attacked by a bear on his way to work, and in the vein of Spider-man begins to turn into one—sounds, as Jim himself said, awesome. In a brilliant move, NBC has posted the first three panels of the fictional comic its website: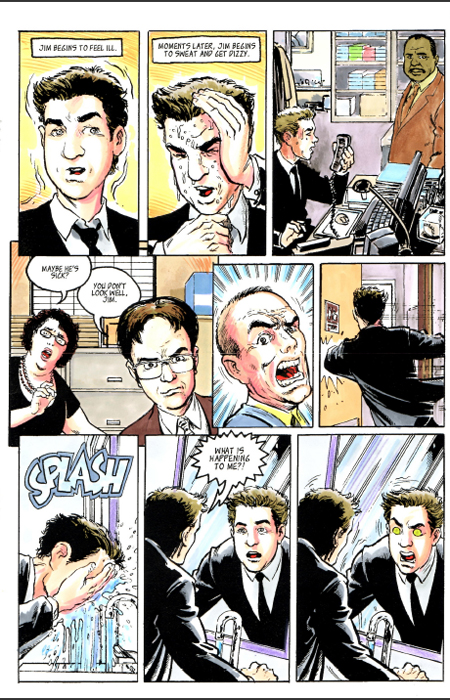 NBC
View two more panels of the comic at NBC.com.