The Indomitable Blackness of Teena Marie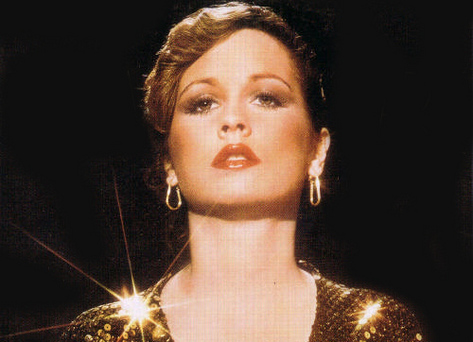 I'm sure some of the old-heads here, can come up with a corollary, but I'm having trouble thinking of a white artist whose relationship to black music mirrored Teena Marie's. More specifically, I can't think of a white artist who was more beloved by such a large swath of black people than Teena Marie. Here is
how she put it
:
Black people would always say, "I didn't know you were White." But people like good music. Back in the forties and fifties they made the race records where a group like The Temptations wouldn't appear on the cover of the album. Mr. Gordy used the same concept with me for my first album. He said that is was so soulful that he wanted to give the music an opportunity to stand on its own merit. Instead of my face, they put a seascape, so by the time my second album came out people were like, Lady T is White? Omigod? Overall my race hasn't been a problem. I'm a Black artist with White skin. At the end of the day you have to sing what's in your own soul.
Teena Marie died on Sunday, and on every Martin Luther there was a collective wail. That line—"I'm a black artist with white skin"—is the kind of comment that usually causes black people to suck their teeth and groan. But Teena Marie died with an eternal hood-pass. The term "blue-eyed soul" is
presently being affixed
to her, but it borders on disrespect. It''s like Negroes "liked" the Eurythmics, we "liked" Madonna and some of that Hall and Oates, but Teena Marie was beloved. She was not simply in that George Michael "Father Figure" category, she was of that Chaka Khan/Freddie Jackson/Jeffrey Osborne/Denise Williams stamp. You did not hear Teena Marie and say, "I thought she was black," you said, "No, seriously, I'm sure she's black."
It's like Eminem is a great, great rapper. But in part because hip-hop has a different relationship to black people then R&B, and in part because Eminem is the best selling artist of the last decade, I never lose sight of his whiteness. Teena Marie never crossed-over, and never seemed to much care about crossing over. There was no sense that she was—willingly or not—Elvising, and getting extra credit for being white. Part of that is her own aesthetic, and part of it was just the times. I'm sure, like any artist, she would have liked to have won a grammy and sold more. But as it was, Teena Marie sung pariah music for a pariah people. In doing so, she offered testimony, once again, that blackness, like all culture, is not biological.
Race is important here, but I would not have it swallow up Marie's exceptional talents. Jeff Miers
puts her in perspective
:
Though her influence is most present and accounted for in the work of contemporary R&B/pop/hip-hop divas who are much more singers, performers and stars than they are musicians, the former Mary Brockert was an able guitarist, keyboardist and percussionist who could also write, arrange and produce records with consummate skill. She is now celebrated for her singing abilities, and rightly so. But Marie had much more in common with self-contained music machines like Prince than she did with any of her peers in the disco era from which she emerged. This set her apart at the time, and continues to do so now...




Later, she'd become one of the most outspoken female artists in pop when she left Motown on the grounds that they were holding her to her contract while simultaneously refusing to release her new music. When the label sued her, she countersued, and won. The resulting new limits on recording artist contract-length, and concurrent increase in wage caps, became known as "The Brocket Initiative."
What I remember most of Teena Marie was seeing her absolutely kill at a free concert in Brooklyn's Wingate Park almost a decade ago. During the middle of the show she called LL Cool J on stage, and that struck me because so many of the singers of her generation frowned on hip-hop. I can't remember clearly, but I feel like she actually rhymed herself and wasn't half-bad. Either way, it was heartening to see her extend that sort of respect to her young fans.
She will be sorely, sorely missed. Our world is changing. I don't know that there can ever be anyone like her again.