'I Was Fifteen in a Star-Riddled Box'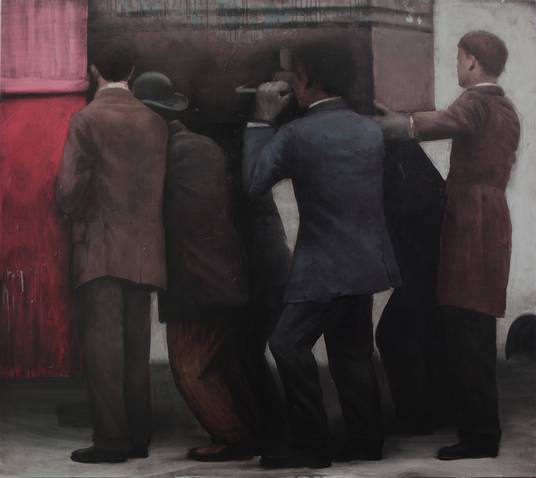 Yusef Komunyakaa at his dark and precise best
April Fool's Day




They had me laid out in a white 
satin casket. What the hell 
went wrong, I wanted to ask. 
Whose midnight-blue sedan 
mowed me down, what unnameable fever
bloomed amber and colchicum
in my brain, which doctor's scalpel
slipped? Did it happen 
on a rainy Saturday, blue
Monday, Vallejo's Thursday?
I think I was on a balcony
overlooking the whole thing. 
My soul sat in a black chair
near the door, sullen
& no-mouthed. I was fifteen
in a star-riddled box, 
in heaven up to my eyelids. 
My skin shone like damp light, 
my face was the grey of something
gone. They were all there. 
My mother behind an opaque veil, 
so young. My brothers huddled like stones, 
my sister rocked her Shirley Temple
doll to sleep. Three fat ushers fanned
my grandmamas, used smelling salts. 
All my best friends- Cowlick, 
Sneaky Pete, Happy Jack, Pie Joe
& Comedown Jones.
I could smell lavender,
a tinge of dust. Their mouths, palms of their hands
stained with mulberries. 
Daddy posed in his navy-blue suit
as doubting Thomas: some twisted
soft need in his eyes, wondering if
I was just another loss

he divided his days into.



The painting is Mircea Suciu's incredible "Funeral," now showing the rest of his stuff at SLAG here in New York.