The Ronni Chasen Mystery: Making Sense of the Publicist's Murder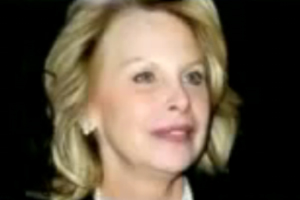 KTLA
Into any large dysfunctional family, occasionally tragedy strikes, even horror. On the way home from working the Burlesque premiere for potential Oscar-winner for Best Song Diane Warren, the belle of the old time publicists, Ronni Chasen was gunned down and killed with five bullets to her chest.
All of us outside of her immediate family heard Tuesday morning of her death in the middle of our daily dramas, and were stopped in our tracks in utter shock. Ronni? Murdered? She had no enemies!
All day we checked industry websites for updates. It had to be random. Road rage? Even Beverly Hills isn't safe? Could it be someone followed her home from the premiere because of her car? Everyone has the same Mercedes. No matter how bitter the Oscars got, no one would kill over them, and she didn't rep stars, but producers, directors, composers, and songwriters. The mystery almost matched the tragedy, but could never.
She hosted two parties I've been to in the past month, for both Dick Zanuck, the producer of Alice in Wonderland and Black Swan. Most of her clients had been with her for years, and she was struck in the middle of her high season, meaninglessly, almost mid-voicemail to her office, working tirelessly for others.
How can this season be the same now? How can we know who to vote for for best composer at the Oscars—she would give me a list each year. Or foreign films, which she'd lobby for tirelessly, party after party, working the seating to make sure I'd meet the newest director in from Budapest?
Killed? The perfectly coiffed, asking nothing for herself, always worrying if you were happy, liked where you were sitting, Ronni Chasen? Something is forever gone from these luncheons, the continuity between last decade and this, between innocent party hopping and real life. May you always know in heaven, Ronni, that we loved where we were sitting, if you sat us there.