Mel Gibson Hides Behind Beaver Puppet in New Movie Poster
The first marketing material has been released for the film that stars Mel Gibson as a man who walks around with a beaver puppet on his hand and treats it as a living person. The Beaver is directed by Jodie Foster, and—despite that plot summary—reportedly features an Oscar-worthy performance by Gibson. But in the wake of the actor's various scandals, the movie has been indefinitely pushed back, with no release date set. Nonetheless, here is the poster of Mel Gibson hiding behind a beaver puppet holding a note about needing prescriptions to manage his insanity: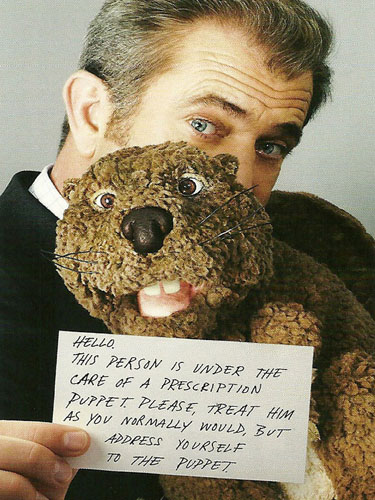 Read the full story at Coming Soon.