'The Girl With the Dragon Tattoo' Gets a Makeover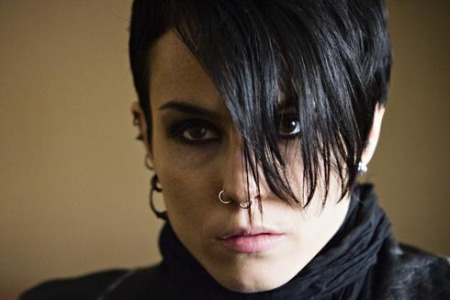 Danish Filminstitute
I think the debate over which lovely young starlet will end up playing Lisbeth Salander in the remake of The Girl With the Dragon Tattoo, and thus likely end up launched on a significant American movie career, illustrates why the remake is a poor idea in the first place.
I've read the first book in Stieg Larsson's trilogy, and while I didn't much like it, there were things about it that I admired. I am of the camp that believes that his depictions of sexual violence against women were slightly too prurient to be useful acts of illustration or witness. But I admired the severity of the book, the coldness of the landscape, the implacability of history, the badness of the people, and the fact that Larsson has got millions of Americans reading a book that essentially argues that capitalism is inherently rapacious and leads to acts of gender violence. It's a fairly impressive trick.
But I also think that if those books carried over the cold Atlantic so well in their pure form that it's a bit unfortunate to try to translate the movie versions, even if the translator will be David Fincher. And I have some qualms about upping the star quotient involved. Perhaps they'll be a reminder that before he was James Bond, Daniel Craig was a remarkably protean actor. And perhaps whoever is cast as Lisbeth will vanish into the unpleasant (though not without cause, of course), anti-social nature of the character rather than turning Lisbeth sweet enough for American palates and the actress's good looks. But I rather fear on that score. David Fincher's never been particularly afraid of showing us violence, though he often makes the victims or the people who commit the acts rather pretty. The Girl With The Dragon Tattoo is a stern, often unattractive book about people who are often somewhat unattractive in their unwillingness to compromise. It doesn't need prettification. It needs commitment.