The Uncouth Question at Aspen: Are Americans Smart or Dumb?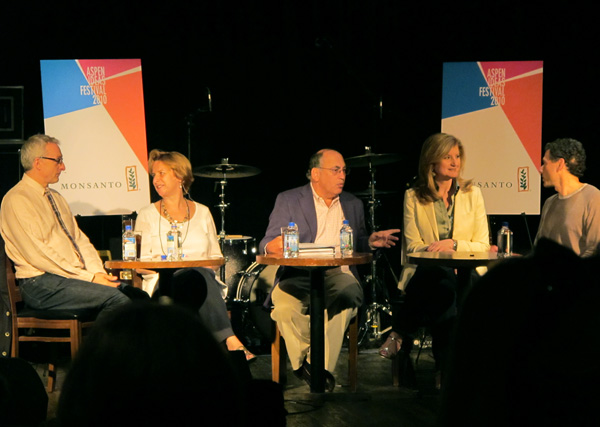 In the terraced and dim Aspen music club, the Belly Up, Strauss Zelnick, media impresario, noted during Tuesday night's panel on social media and journalism that his job as a businessman has never been easier.
"It's never been easier or cheaper for me to market." Thanks to social media, Zelnick said, he can spend $2 million marketing a game like Red Dead Redemption instead of $24 million buying ads in the New York Times and on CBS. And fewer journalists doing less journalism, he noted, makes it easier for unscrupulous types to deceive people.
Vivian Schiller, NPR's CEO, responded, "I think you underestimate the intelligence of the American public."
Almost reflexively -- and for the first and only time of the night -- the crowd erupted with laughter, hisses, boos, and "oohs."
Perhaps unsurprisingly, at least that group of Ideas Festival attendees didn't think the American public was quite so smart.
Was it a nasty show of elitism? Maybe. But I've been in plenty of less privileged places and heard the same sorts of hoots when a solid belief in the smarts of our citizenry is expressed.
It got me wondering: in the least nuanced way possible, do you think the American people are Wall-E idiots or underrated intellects? And is your view specific to Americans, or part of your more general view of human nature? On what evidence do you condemn or uphold the intelligence of a 350 million person nation?
Image: The night's panel from left to right: David Kirkpatrick, Vivian Schiller, Charles Firestone, Arianna Huffington, and Strauss Zelnick. Credit: Alexis Madrigal.