How Ludacris Saves Songs of the Summer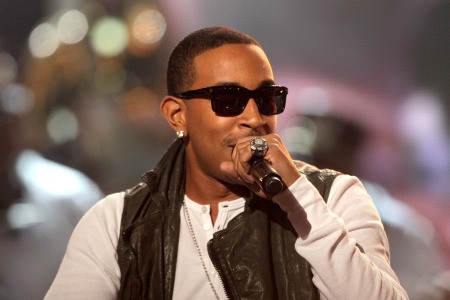 Frederick M. Brown/Getty Images
It's almost as predictable as the race for Song of the Summer. Just as established pop stars try to maintain their reputations and emerging acts attempt to make theirs by crafting the most irresistible three sonic minutes to be released from Memorial Day to Labor Day, summer also brings some completely mundane song that's transformed by the addition of a guest verse by Chris Bridges, better known as Ludacris.
This summer's contender for song best elevated by a Luda verse is The-Dream's "Love King," an unremarkable, even boring track off a disappointing loverman solo album made less plausible by the recent revelation that The-Dream may have been cheating on his wife. When a song's relying on a phrase as desultory and unimaginative as "You know we had to freak this," straits are dire.
Fortunately, the remix features introductory and interstitial verses by Ludacris. And while they're not the most focused work he's ever done, the contrast between the two artists is remarkable:
All he needs is one decent quartet of lines to be better than anything else The-Dream is contributing to his own track, and of course Ludacris gets them with: "These walls are thin as hell / If these walls could talk / They'd say congratulations / Mazel tov."
Even at his laziest, Ludacris can lift up an otherwise useless track like this. When he's actually trying, like he does on something like Missy Elliott's "
Gossip Folks
," or on something much less special—but still fun—like Fergie's "
Glamorous
," he can be a genius for 30 seconds. So it's always been a mystery to me why his solo career's never really found its rhythm. Even as he kind of redeems "Love King," Ludacris has his own nigh-unlistenable song out this spring, "My Chick Bad":
It doesn't help that the song doesn't make very good use of his own guest star, Nicki Minaj, a rapper whose career is burning hot but very much at a turning point. She's not as fast, or as clear, as Ludacris, but he could be giving her better guidance than this on how to hone her skills, and pick up someone else's slack—even if someone else has to help her figure out how to have a genuinely electric solo career.