Nonprofit News: How Start-ups Can Pay Their Way
Several publications funded by philanthropic donations have emerged recently. How they can be self-sustaining.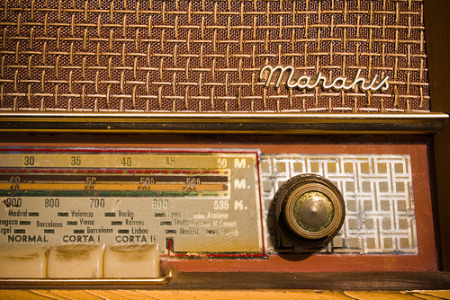 Hans & Gret/flickr
At the University of Texas in Austin last week, the John S. and James L. Knight Foundation convened a dozen of the country's new, mainly nonprofit news-gathering organizations to discuss the Holy Grail of start-up theology: seeking ways to be sustainable beyond philanthropic largesse. Knight's president, Alberto Ibarguen, and their vice-president for journalism programs, Eric Newton, have played a crucial guiding role in the emergence of these journalism enterprises, countering the broader narrative of severe cutbacks in newspaper and broadcast resources. Nothing like this has happened on a national scale in the American media since the origins of public radio and television in the 1960s and 1970s, when a combination of government-backed initiatives such as the Corporation for Public Broadcasting and foundations, led by the Ford Foundation, provided the framework and funding for nonprofit news over the airwaves.
For the most part, in our society, news delivered in newspapers, in magazines, by broadcasters, and in the initial decade on the Internet, has been market-driven. Our media industry is overwhelmingly a commercially based competition for survival of the fittest, in which the quality of output is subsidized by the revenues it can attract. This is an anomaly, considering that the role of a vibrant press is considered indispensable in a democracy, and should be a civic asset on a par with other great nonprofit information institutions such as universities, libraries, and museums.
In particular, the precipitous decline in newspaper revenues leading to closures, bankruptcies, and the loss of many thousands of jobs has diminished ambitions for metro, investigative, and international reporting and cast a fin de siècle pall over journalism, even as the best of what is being produced across multiple platforms is outstanding. I'm certain that this year's Pulitzer Prize, National Magazine Award, and Peabody medalists could hold their own for breadth and impact with winners of the past. So as Ibarguen observed in his wrap-up remarks, the Austin session was notable for an absence of hand-wringing and pessimism, an apparent determination to pool initial experiences in nonprofit newsgathering with a goal of providing models for sustainable operation in a digital age. As undeniable as the downside in journalism has been in recent years, the potential for reinvention and innovation is now established.
I attended the Austin meeting as a co-founder and advisory board member of the Chicago News Cooperative (CNC), which is being led by James O'Shea, a former top editor at the Chicago Tribune and the Los Angeles Times. Since last fall, CNC's staff has been providing two pages twice a week to the edition of the New York Times distributed in Chicago and environs as the first phase of an ambitious plan for state and local coverage on a robust website, plus the development of community based "news interest networks" in subjects such as education and culture. Here are the other organizations represented at the session: Bay Citizen/California Watch/Center for Investigative Reporting, Connecticut News Project, Gotham Gazette, Crosscut.com, New American Media, New Haven Independent, Oakland Local, Texas Tribune, St. Louis Beacon, and Voices of San Diego.
As all such gatherings are now, the conference was Twittered at #nonprofitJ while in progress, and a website with summary information was launched before the meeting ended. My takeaway from the session included a renewed emphasis on the importance of creative engagement with readers, the development of ways to give them a vested interest in the news being gathered. Traditional media had their great brand identities cultivated over decades. By contrast, start-ups have to become distinctive and valuable fast enough to attract the revenue needed to keep going, usually in a matter of months. Even the best-funded outfits with million-dollar donations from prominent backers, such as Texas Tribune and Bay Citizen (the new name for the Bay Area News Project), recognize that these are merely contributions and will run out unless replaced.
At the inevitable risk of simplifying, here are the keys to sustainable revenue, reinforced by the Austin discussions (those who follow public radio, by far the most successful model nonprofit media, will find them familiar):
Membership. An active solicitation of contributions from the community being served, using loyalty programs, events, and news interest groups. Even a relatively small group of members can make a major difference, and the management of this process has to be a top priority.
Sponsorship. This is commercial underwriting intended to bring businesses and services to the community. The value and price of this support will grow as the organization does, but it is never too early to bring in advertising, however it may be euphemistically described.
Philanthropy. Foundations neither can nor should provide the long-term core support for news organizations. But specific initiatives in subject areas such as health care, digital development, and capacity building (creating an effective board of directors, for example) are essential.
Government Support. The Federal Communications Commission, the Federal Trade Commission, and advocacy groups such as FreePress are actively looking at ways to provide elements of subsidy through tax policy or Internet regulation under the rubric of protecting journalism's future. This is an important policy area, but unlikely to be meaningful in the short term, given the complexities of Washington.
There is no doubt that the 20th-century models for journalism were upended by the digital revolution and what I have called elsewhere the business equivalent of reckless driving by some proprietors. But meetings like the Austin conference show that journalists, civic and business leaders, and foundations are beginning to create enterprises and protocols that will give us a 21st-century version of news gathering with the potential to match and perhaps exceed what has come before.